On this page:
Scholarships
The Marine Technology Society 2014 Scholarship Program
MTS is offering scholarships to undergraduate and graduate students who are studying in the marine science, marine engineering and/or marine technology field. Scholarships are for MTS student members only. Applications must be postmarked no later than April 15, 2014.
The Marine Technology Society is a not-for-profit professional society of ocean engineers, technologists, policy makers, and educators. It is dedicated to the development and sharing of information and ideas about marine engineering and technology.
Course spotlight

"Geographic Information Systems, or GIS, enables people to visualize and analyze spatial data, distributions, and patterns in a meaningful way. GIS extends beyond making maps, giving users the tools to measure and predict where things are, and where they are going. As access to more powerful computers grows, GIS functionality also expands. For maritime measurements, such as water depth or quality, GIS provides the power to store, display, and analyze data across multiple sites simultaneously. This is the foundation of our new course coming soon: WSI 215: Marine GIS and Data Processing. The current career track for GIS users is very diverse and touches on many different fields. In 2010, CNN Money ranked 'GIS Analyst' as 'one of the 100 Best Jobs in America.' "
Scott Swan, GISP
GIS Coordinator & Instructor
NMC Water Studies Institute
sswan@nmc.edu
MILITARY SERVICES
NMC is committed to assisting military applicants achieve their educational and career goals. If you are eligible for Department of Veteran Affairs (DVA) educational benefits, NMC's Outreach Services staff will gladly advise you how to apply and receive these benefits.
The Freshwater Studies Program is a water-focused, interdisciplinary program with three emphasis area: Global Freshwater Policy and Sustainability, Economy and Society, and Science and Technology. Unique courses and field experiences prepare students for careers in both the private and public sectors.
Since some DVA-approved programs require documentation, we have created a Frequently Asked Questions (FAQ) page for the Freshwater Studies Program. If this sounds like the program for you, please contact us to set up an advising appointment.
Programs and Partners
The Freshwater Studies program is designed to prepare students for emerging career paths and is the only associate level degree with emphasis in water studies in the United States. Students have a choice of three general streams or emphasis areas:
Model Schedules:
The Freshwater Studies degree program combines unique courses and opportunities for field experiences available through Northwestern Michigan College, our University partners, and selected sites in Central and South America.
The Associate in Science and Arts (ASA) is an interdisciplinary degree designed for both students who plan to enter the professional arena as well as those who wish to continue their studies at a four-year school to complete a bachelor's degree. Students should consult a Freshwater Studies advisor for scheduling guidelines and degree selection.
The Associate in Applied Science (AAS) degree is generally pursued by those students who plan to enter the workforce following graduation from NMC. Students considering the AAS degree who may wish to transfer should see a Freshwater Studies advisor.
The new Engineering Technology degree (AAS) at Northwestern Michigan College offers Marine Technology as one of its four specialized areas. This degree offers students a broad based curriculum and prepares graduates for emerging job markets and highly technical fields.
​University Partners
Ferris State University
FSU approached us to develop as articulation agreement for Freshwater Studies/Survey Engineering ASA-bachelor's completion program. As a first step, we developed a new course, ENV 200, Great Lakes Research Technologies, which debuted in May 2012. Students engaged in hands-on usage of state-of-the-art equipment at the NMC's Great Lakes Campus, NMC's Great Lakes Harbor, Grand Traverse Bay, and Sabin Dam on the Boardman River. Activities included mapping the harbor's sand volumes scheduled for dredging, mapping the Sabin Dam (above water), investigating the dam with an ROV, and mapping with SONAR and documenting with ROV several shipwrecks in Grand Traverse Bay.
Course Description: ENV 200, Great Lakes Research Technologies

Advancements in Great Lakes research and monitoring techniques allow for an increased ability to access and assess remote locations through the use of enabling technologies and platforms including: Research Vessels, Remotely Operated Vehicles (ROV), SONAR systems (single beam, multibeam, scanning) and oceanographic buoy systems. Focus will be directed at understanding the basics of how each component is used and gain firsthand experience operating systems and collecting information. Field activities will take place in local water bodies, Grand Traverse Bay and onboard the R/V Northwestern. Group 2 course.
Grand Valley State University
NMC and GVSU have collaborated to streamline Freshwater Studies students earning a Bachelor's degree in Liberal Studies with an Environmental Leadership emphasis at GVSU's University Center location. More information »
All courses for both the NMC Associate of Science and Arts degree and the GVSU Bachelor's degree in Liberal Studies will be offered in Traverse City
Students can attend part- or full-time
Integrated curriculum, scheduling and advising is confirmed between NMC and GVSU
Financial aid agreement allows for combined NMC/GVSU courses counting toward aid
Western Michigan University
We anticipate WMU's new Bachelor of Science in Freshwater Research and Sustainability with emphasis in Freshwater Research to begin Fall 2013. Stay tuned for more details.
Transfer Opportunities
The transfer process, either in or out, can be confusing. To help you navigate the process, visit the NMC Advising Center for transfer guides and information of which schools offer particular programs.
In addition to our existing university partnerships, our freshwater studies students have transferred into the following programs (listed by university).
Davenport University
Bachelor of General Business (BBA) – prepares students to enter either the business or government sectors as general managers. The substantial number of elective courses allows students to tailor this degree program to individual career objectives.
Grand Valley State University
Natural Resource Management (BS) – prepares students to care for the land- and water-based ecosystems of Michigan and beyond, as well as to serve the people whose well-being depends on these resources.
Lake Superior State University
Michigan State University
Michigan Technological University
​Industry Partners

Marine Advanced Technology Education Center – The Great Lakes Water Studies Institute has partnered with the Marine Advanced Technology Education Center (MATE), a partnership of organizations working to improve marine technical education. Headquartered at Monterey Peninsula College in Monterey, California, MATE's mission is to improve technological education through applied experiences and increase the number of skilled professionals who enter technology-related careers.

KONGSBERG – An international group that creates and delivers high-technological systems and solutions for people in the oil and gas industry, the merchant marine, and the defense and aerospace industries. Their donation of digital sonar equipment, along with tech support for installation and operation, is invaluable to our freshwater studies students.
AML Oceanographic (formerly Applied Microsystems) – A manufacturer of Sound Velocity, CTD and Environmental sensors, probes and instruments, with customers in more than 100 countries that include organizations in the fields of hydrography, science and research, and environmental monitoring.
C and C Technologies – An international surveying and mapping company that specializes in deepwater services.

HyPack – A leading hydrographic surveying package. Surveyors can design surveys and collect and process data utilizing up to nine devices simultaneously. HyPack's donation of processing and navigation software to the Great Lakes Water Studies Institute provides support of our marine technology studies.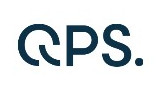 Quality Positioning Services BV (QPS) – Headquartered in Zeist, Netherlands, Quality Positioning Services BV, is an independent software design company focused on system integration of survey sensors and the development of software applications used for hydrographic surveys, sea-floor mapping, portable pilot units and Electronic Navigation Charts.

The Hydrographic Society of America (THSOA) – The mission of THSOA is to promote education in hydrography. Membership is open to any individual or organization with an interest in surveying in hydrospace. THSOA has provided scholarship opportunities to freshwater students as well as providing support for students to attend conferences.