did you know?
By 2018, 63 percent of job openings will require workers with at least some college education, according to a projection by Georgetown University's Center on Education and the Workforce.
Proud Fact
Northwestern Michigan College serves more than 50,000 learners annually – through academic credit programs, non-credit personal interest classes, organizational training, and cultural activities.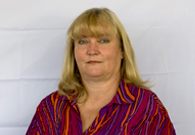 "From the support staff to the valued instructors I have found that at NMC you are not just another number.  They know you by name, giving NMC that personal touch that you rarely find in larger institutions."
SUSAN LUCAS
Guest Students
If you're looking to get ahead during a break from your home college or university, NMC could be the perfect place for you!
Enroll in one of our general education classes to fill any gaps you may have in your current higher education course plan.
Come for a semester to pick up a few credits before heading back to your home school
Finish any outstanding prerequisites for your current program.  Transferring credits from NMC is easy!
To get started with the process of becoming a guest student follow our Guest Students Checklist:
Check with your school

Check with your school to make sure the class(es) you will take at NMC will transfer back to your school. Or check the online Michigan Transfer Network.
Once you have completed the application, make sure you have appropriate signatures from officials at your current school before submitting the application to NMC. There is no application fee when submitting a guest application. Return your guest application to NMC upon completion.

Submit Transcripts

Depending on which class you are registering for, you may need to submit transcripts or take a placement test to ensure you have the skills to take the class. Check the NMC Course Description page to check if your class has a prerequisite that requires transcript verification. All transcripts should be sent to the NMC Admissions Office.

Register for classes

Once your application has been processed and you receive a letter of acceptance, you may register for the class you want to take.

Submit Transcript request form

Upon completion of the class, it is your responsibility to have transcripts sent to your current school. You will need to submit a Transcript Request Form to the Records and Registration Office, along with the processing fee. Transcript request form (PDF) »

Complete new guest application

If you would like to apply for a later semester, as a guest student, you will need to complete a new guest application. Students are allowed to attend NMC as a guest student for a total of two semesters. After that, you will be required to complete a regular application, along with the $20 application fee.