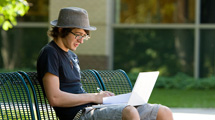 Get started on your college experience here at NMC.  More »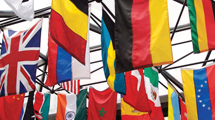 Each year NMC welcomes around 35 international students. Want to be one?  More »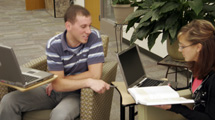 We are proud to offer an affordable higher education. You'll save money by enrolling with us – up to $25,000 during your first two years of college!  More »
Virtual Tour
Jumpstart MyNMC is a chance for new NMC students to learn about Academic services and Student Life services as well as meet other students in a fun and interactive way. Free food, activities, campus tour, and Question & Answer sessions will help you feel more prepared as you begin your higher education journey.
Fall 2015 orientation dates are now available. Sign up here »
Take a closer look at NMC and all the college has to offer. View »
Ready to come to NMC? You can apply online today!
Helpful Resources
You can use this tool to estimate your total annual cost of attending Northwestern Michigan College, along with financial aid eligibility. The tool is intended to provide general guidance in planning your educational financing and is not an application for financial aid.
Special applications