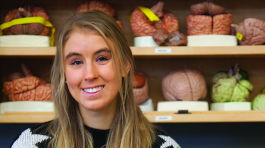 Kaitlyn Watson earned 42 credits through dual enrollment at NMC.
Jacie King entered Albion College as a sophomore.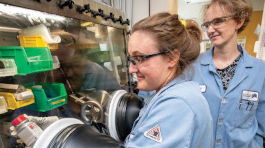 Georgia Bolek, left, won an internship at Lawrence Berkeley National Lab.
High School Dual Enrollment
Do you want to earn college credits while in high school? Review the admissions requirements below:
To be eligible for dual enrollment at NMC a student must meet ENG 111 or MTH 111 placement.

ENG 111 placement is met with a HS cumulative GPA of 3.3 or higher after three completed semesters
MTH 111 placement is based on qualifying Accuplacer scores through our Testing Center
If you do not meet the above criteria learn more about placement here.
Here are the steps for new dual enrolled students:
Fill out the online application form at nmc.edu/apply-now.

Create your application account and then select "Start an Application"
Be sure to select "high school-dual enrolled" as your student type
Your program of study should be "Not pursuing a degree/certificate"

Request an official transcript from your high school to be sent directly to NMC. Learn more about transcript requirements here.

Email: admissions@nmc.edu
Fax: (231) 995-1339

Submit your Enrollment Authorization Form to request classes you may want to take.

Before submitting your enrollment form review current course offerings in the searchable class schedule.
Discuss dual enrollment and class options with your guidance counselor.
Your high school needs to approve your enrollment form before you can sign up for classes.
You can submit multiple forms for additional class requests.

Complete your online orientation.

Students starting their first NMC semester must complete an orientation before they can register for their approved classes.
The link to the online presentation is included in the student's acceptance email.

REGISTER for classes

You can register in your myNMC account. Instructions can be found here.
You can only register for courses approved by your high school.
The submitted Enrollment Authorization Form does not register you in classes.
Returning dual-enrolled students are reminded that a new NMC application and a new Enrollment Authorization Form are required each semester. Orientation is not required as a returning student.
*** The state requires one parent must be a Michigan resident and the student be enrolled in at least one high school class at a Michigan high school, to qualify for dual enrollment. The state will pay for a maximum of ten classes for dual enrollment. Check with your high school district to determine any out-of-pocket costs you may be responsible for.
Helpful Links
Can't find your class? Call 1-855-FIND NMC / (855) 346-3662.
Dual Enrollment Success Story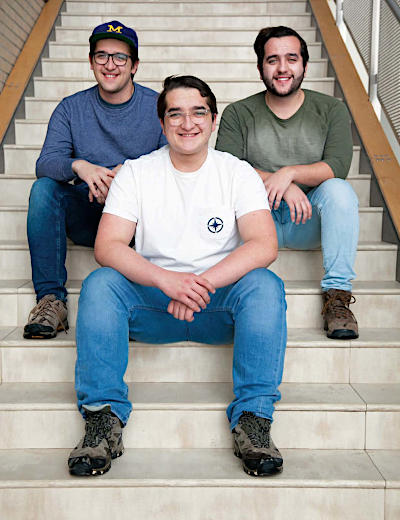 The Brothers Vozza
Brothers and Traverse City Central High School grads Dante, Massimo and Angelo Vozza find dual enrollment leads to Ann Arbor.
---
In The News
THE TICKER
May 24, 2021
More Students Attending College — In High School
THE TICKER
February 22, 2017