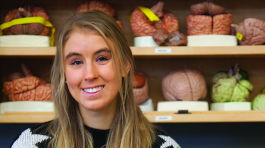 Kaitlyn Watson earned 42 credits through dual enrollment at NMC.  More »
Jacie King entered Albion College as a sophomore.  More »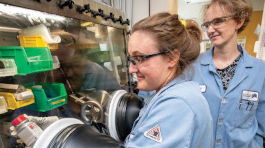 Georgia Bolek, left, won an internship at Lawrence Berkeley National Lab.  More »
High School Dual Enrollment
You don't have to wait until high school graduation to get started on your college career. Through our dual enrollment program, you can enroll in NMC courses while still attending high school.
Here are the steps for new dual enrolled students:
Fill out the online application form at nmc.edu/apply-now.

Create your application account and then select "Start an Application"
Be sure to select "dual enrollment" as your student type
Your program of study should be "Not pursuing a degree/certificate"

Upload your ACT or SAT scores for placement. Learn more about placement testing here.
Request an official transcript from your high school to be sent to NMC. Learn more about transcript requirements here.
Submit your Enrollment Authorization Form to the NMC Admissions Office. You will be notified via email of your admission acceptance. View the step-by-step guide here.
Students starting their first semester at NMC must complete an online orientation before they can register for their approved classes.  The link to the online presentation is included in the student's admit email.
Returning dual-enrolled students are reminded that a new online dual enrollment application is required each semester.
Helpful Links
Can't find your class? Call 1-855-FIND NMC / (855) 346-3662.
Dual Enrollment Success Story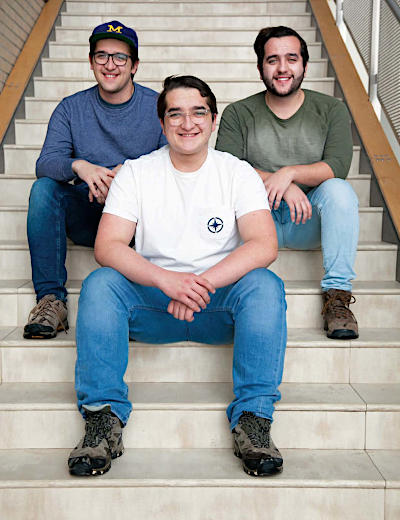 The Brothers Vozza
Brothers and Traverse City Central High School grads Dante, Massimo and Angelo Vozza find dual enrollment leads to Ann Arbor.
---
In The News
THE TICKER
May 24, 2021
More Students Attending College — In High School
THE TICKER
February 22, 2017