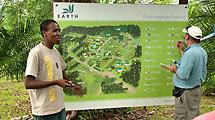 With an associate's degree in Freshwater Studies, graduates can continue in a bachelor's degree program or enter directly into industry jobs.  More »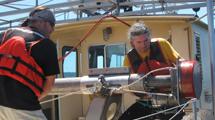 Freshwater Studies combines unique courses and field experiences leading toward multiple career pathways in water resources.  More »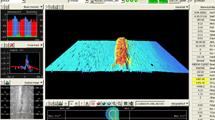 Freshwater Studies has many research projects already in place as well as ties to many local and regional events and organizations.  More »

The Freshwater Studies program's new brochure describes career options, program highlights, and what our grads are doing. Check it out!

Students in NMC's Freshwater Studies, Aviation and Plant Science programs have just returned from their internship experience in Costa Rica. It was the fifth trip to work with professionals at EARTH University. Read about their efforts to study environmental problems using watershed science and Unmanned Aerial Systems (UAS) to examine EARTH University's banana plantation and the fungus that threatens banana production around the world.
Great Lakes Water Studies Institute
Located at the Great Lakes Campus on Grand Traverse Bay, the Great Lakes Water Studies Institute (GLWSI) at Northwestern Michigan College is strategically positioned to engage individuals and organizations, both locally and globally, in advancing skills, knowledge and understanding of the world's dynamic water resources.
What We Offer
The first associate degree in Freshwater Studies in the U.S.
Multiple career pathways including bachelor degree programs
Innovative education, internships and research opportunities
Collaboration with industry, government, universities and community
Unique assets: R/V Northwestern, ROV, hydrographic sonar, water research laboratory
Transition seamlessly from ASA to BS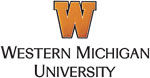 NMC has collaborated with Western Michigan University to offer a BS in Freshwater Science and Sustainability degree in Traverse City. Program highlights:
Interdisciplinary degree with numerous career paths
Integrated curriculum, scheduling and advising
Financial aid agreement allowing for combined courses counting toward aid
All coursework offered in Traverse City
Find out more: Freshwater Science & Sustainability Bachelor's Degree »

NEWS & EVENTS