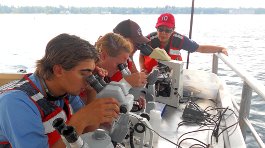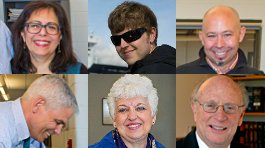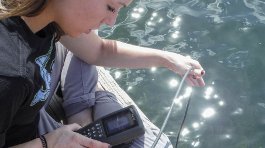 Freshwater Studies
NMC's Freshwater Studies program, offered through the Great Lakes Water Studies Institute, is the first associate degree in Freshwater Studies in the U.S. This science-based program has an interdisciplinary approach, and students can earn an Associate in Science and Arts Degree or an Associate in Applied Science Degree in Freshwater Studies.
Reflecting rapidly emerging career paths, students have a choice of five general streams:
Areas of Emphasis
History and management overview of the Great Lakes and other freshwater bodies around the world
Water Policy and Sustainability
Oceanography
Meteorology and Climatology
Geographic Information Systems (GIS)
Program Highlights
Unique assets: R/V Northwestern, ROV, hydrographic sonar, water research lab
Multiple University Center partnerships for additional bachelor's degrees
Collaboration with local and regional organizations
Partnerships with water-related industries
Local and global internships
Model Schedules
Program Course Guides
Program Requirements

News & Events
Create Your Career In Water
NMC offers multiple pathways to complete an ASA or AAS in Freshwater Studies. Inquire about our 1 + 1 hybrid Freshwater Studies Program. Complete your first year online and join us on campus for a second year of coursework by the Grand Traverse Bay.
For more information, contact one of our advisors:
Cathy Jarvi , Freshwater Studies Program Advisor, cjarvi@nmc.edu, (231) 995-3333
Constanza Hazelwood PhD, Freshwater Studies Program Coordinator, chazelwood@nmc.edu, (231) 995-1722

Water Advocacy
Sustainable Water ManagementWater Infrastructure
Natural Resource Management
Scientific Research
Water Policy
Fisheries and Wildlife Management