Benefits of flying in the USA with NMC
Flexible schedules
We can design a course that meets your schedule and training requirements. You will have your own Flight Instructor who will work with you on a daily basis. We also have our own British Certified Flight Instructor who is running the International Aviation Program and who will ensure smooth running of your visit.
Also, our Aviation Director and Chief Flight Instructor are available on a regular basis to assist you with questions regarding the program and training requirements.
Wide range of aircraft
Our training fleet includes late model Cessna 172SP aircraft equipped with Garmin's G1000 glass cockpit avionics suite with autopilot. Additionally, our fleet includes two Piper Arrows, two Piper Aztecs, a Super Cub on floats and a Super Decathlon for tailwheel and aerobatics training.
Other advantages
In addition to obtaining valuable experience in Michigan's four season climate, we have strong ties with other commercial aviation companies such as regional airlines, aircraft management companies, corporate flight departments, the US Coast Guard, EEA and air ambulance services.
Lots of support
NMC will assist with Visa/TSA requirements, and can arrange for on-campus housing. We also have an active International Student Club that will help you feel at home while here.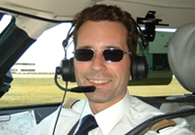 "NMC's well structured classes and its excellent team of instructors and training aircraft have helped me get a head start back in Germany. After converting my licenses, I started flying for Lufthansa CityLine in 2006 and have over 3,000 hours. Thank you NMC for the fun and professional training!"
FILlIP SCHRETTER VON WOHLGEMUTHHEIM, GERMANY
Graduated from NMC with commercial pilot license and CFI in 2004
Has FAA and JAR-RCL licenses and is a pilot for Lufthansa Cityline
---

"The flight training and work experience gained at NMC Aviation enabled me to secure a First Officer position at Mesaba flying the DeHavilland Dash 8 aircraft."
KOJI IWAMOTA, JAPAN
Obtained commercial, multi-engine, and certified flight instructor certificate at NMC in 2007
---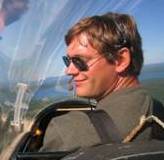 "From the first day of flight training I was impressed by the personal attention and professional training that takes place at NMC."
JENS BEDDERMANN, GERMANY
Graduated from NMC with Commercial Pilot License in 2008
Owns and operates Sleeping Bear Flightseeing, an air tour company in Michigan
---
"NMC Aviation provided me with thorough training so I could convert my existing Australia pilot licenses to FAA equivalent. They assisted me through the VISA/TSA requirements and are very proactive in ensuring a smooth transition from the day you arrive in Traverse City."
CAMERON KERR, AUSTRALIA
Obtained commercial license from NMC in 2009