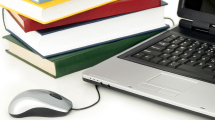 View and Buy Books Online
Shop online for your fall books now!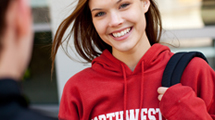 Shop Online for Merchandise
Choose from a wide variety of NMC apparel and gifts.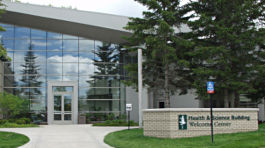 Located in the Health & Science Building on NMC's Main Campus, we have a great selection of gifts and apparel.  More »
Bookstore & Classroom Supplies
Health & Science Building Room 101
Find new and used textbooks, study aids, art/drafting supplies, uniforms for the Great Lakes Culinary Institute, computer software, gift items, NMC clothing and logo gifts and snacks.
Looking for a book for just a couple of hours? Ask at the bookstore about our new daily/hourly rental program.
You can rent or buy books online, or choose from a wide selection of merchandise.
We're here to help
Fall and Spring Semester Hours
Mon.–Thurs.: 8:30 a.m.–5:30 p.m.
Fri.: 8:30 a.m.–5 p.m.
Summer (May–Aug.) and School Break Hours
Mon.–Fri.: 8:30 a.m.–5 p.m.
Extended fall hours
Mon., August 20–Thurs., August 23: 8:30 a.m.–6 p.m.
Fri., August 24: 8:30 a.m.–5 p.m.
Sat., August 25: 10 a.m.–4 p.m.
Mon., August 27–Tues., August 28: 7 a.m.–6 p.m.
Wed., August 29–Thurs., August 30: 8:30 a.m.–6 p.m.
Fri., August 31: 8:30 a.m.–5 p.m.
Mon., Sept 3: Closed for holiday
Normal hours resume Tuesday, September 4
Book buyback is available all year; buyback ends 30 minutes prior to the store closing each day except for finals week.
---
Important Dates:
August 13: Fall Financial aid available
September 11: Fall Financial aid ends
September 11: Final day for fall book returns
December 14: Fall rentals due
Financial Aid Purchasing Policy
All items in the store can be purchased with your financial aid including clothes, water bottles, snacks and $25 (fuel only) Speedway cards. Gas cards only available on financial aid August 20–September 11.