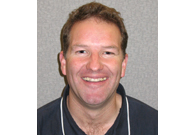 "As someone who has both learned and taught at NMC, I look forward to helping other international students experience the great flying opportunities at NMC Aviation."
Steven ursell
(Chichester, West SuSSEx)
Head of International Aviation Partnership Programs
sursell@nmc.edu
International Aviation Partnership
With increasing globalization of the world's economy it is important to gain international experience and understanding of different countries' cultures. In particular, as a professional pilot, Unmanned Aerial Systems (UAS) operator or aviation professional, it is likely that at some point in your career you are going to be working overseas. The International Aviation Partnership program therefore provides local, regional and international students with:
Opportunity to study abroad and experience the aviation industry overseas.
Ability to gain additional international aviation qualifications which can open up new employment opportunities. American students can gain EASA pilot licenses and international students can gain FAA pilot licenses.
Increase your network of friends and business contacts which, in turn, can provide for new opportunities.
Program Highlights
Safe, secure and friendly environment
Modern aircraft and avionics, plus seaplane and aerobatic aircraft
Obtain both FAA and EASA/JAR-FCL licenses
Gain valuable international aviation experience either via short two-week or semester long courses
Coursework and hands-on training in the Unmanned Aerial Systems field
Obtain an understanding of commercial aviation operations and opportunities
Opportunities for organized trips to EAA Oshkosh Airshow and NASA Space headquarters
Transfer to one of our partner universities to complete a Bachelor's or Master's Degree in one of many different aviation specialties.
Overseas Partner Universities and Colleges
In order to provide aviation students with these opportunities, we have developed a number of partnerships with overseas Universities and Colleges that specialize in Aviation training. Some of our overseas Partner Universities include:
International Aviation Program Courses:
For Students from the United States (PDFs):
For International Students (PDFs):
Short courses: Instrument, Multi-engine, Seaplane, Aerobatic, Tailwheel