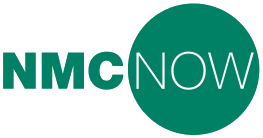 NMC students both past and present are achieving success in the classroom and in their chosen fields. This section showcases just a few of those successes. Sign up for NMC Now below to get those stories (plus upcoming campus events and media mentions) delivered to your inbox every other week. (Check out past issues here.)
You're invited to tell us your NMC story:
Share a memorable or rewarding experience.
Tell us about a person or program that made a difference for you.
Talk about one of your favorite aspects of NMC.