Futures for Frontliners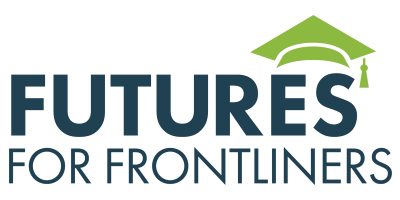 Futures for Frontliners is a new state scholarship program to give Michiganders who risked their health and lives working in essential industries during the state's April 1–June 30 COVID-19 shutdown tuition assistance to public community colleges including Northwestern Michigan College.
Enrollment in the state program opened Sept. 10, 2020 and runs through Dec. 31, 2020, and the scholarship will be available starting next spring.
Qualified frontliners can take steps now to be ready when it starts. For more information, email frontliners@nmc.edu or contact NMC Admissions. This page will be updated as the state releases additional information on the program.
Do I qualify?
The program is open to Michiganders without college degrees who worked in frontline jobs in essential industries during Michigan's COVID-19 shutdown this past spring.
Eligible workers include:

Hospital and nursing home staff
Grocery store employees
Childcare providers serving critical infrastructure workers
Personal protective equipment manufacturers
Public safety employees
Garbage collection workers
Delivery drivers

To be accepted into the Futures program, an individual must:

Be a Michigan resident
Have a high school diploma or equivalent (ex: GED) (see exception below)
Have worked in an essential industry at least part-time for 11 of the 13 weeks between April 1–June 30, 2020
Have been required by their job to work outside the home at least some of the time between April 1–June 30, 2020
Not have previously earned an associate or bachelor's degree
Not be in default on a Federal student loan
Complete a Futures for Frontliners scholarship application by 11:59 pm on December 31, 2020

For frontline workers who do not or will not have a high school diploma, or equivalent, by the end of this year, you can check out the High School Completion program in Futures for Frontliners.
If you have questions about this pathway, email LEO-AdultEd@michigan.gov to find out more.
What steps can I take now?
Page last updated September 11, 2020