Futures for Frontliners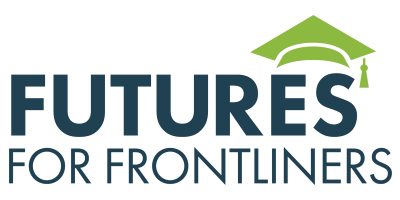 Futures for Frontliners is a new state scholarship program to give Michiganders who risked their health and lives working in essential industries during the state's COVID-19 shutdown tuition-free access to public community colleges including Northwestern Michigan College.
While enrollment in the state program opens in September, and the scholarship will be available starting next spring, qualified frontliners can take steps now to be ready when it starts.
For more information, email frontliners@nmc.edu or contact NMC Admissions. This page will be updated as the state releases additional information on the program.
Do I qualify?
The program is open to Michiganders without college degrees who worked in frontline jobs in essential industries during Michigan's COVID-19 shutdown this past spring.
Eligible workers include:

Hospital and nursing home staff
Grocery store employees
Childcare providers serving critical infrastructure workers
Personal protective equipment manufacturers
Public safety employees
Garbage collection workers
Delivery drivers
To be accepted into the Futures program, an individual must:

Be a Michigan resident
Have graduated from high school with a diploma or certificate of completion or earned a high school equivalency certificate
Have been employed in an essential industry during the second quarter of 2020 (April, May, and June)
Worked at least half time (an average of 20 hours per week) for 11 of the 13 weeks during the quarter
Not have previously earned an associate or baccalaureate degree. Note: Individuals who have earned a certificate previously but not a degree are eligible for the program.
Complete and submit a Futures grant application before December 31, 2020. The grant application program is expected to open September 1.
What steps can I take now?
Page last updated July 28, 2020