Incumbent, two newcomers elected to Board of Trustees
TRAVERSE CITY — Rachel Johnson, Laura Oblinger and Ken Warner were elected to six-year terms on the Northwestern Michigan College Board of Trustees Tuesday, in an election that attracted the largest slate of candidates in 30 years.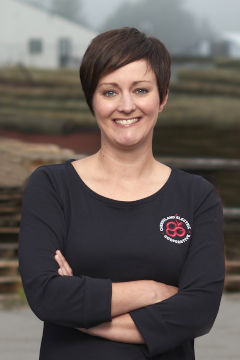 Rachel Johnson
(click for high-resolution version)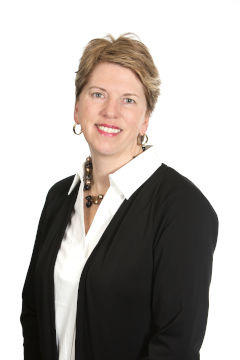 Laura Oblinger
(click for high-resolution version)Current board vice-chair Johnson was re-elected, and first-time candidates Oblinger and Warner received the three highest vote totals from Grand Traverse County voters. Oblinger and Warner will succeed K. Ross Childs and Jane T. McNabb, who did not seek re-election. All three will be sworn in Jan. 1, 2021, for six-year terms expiring in 2026.
"We are excited to welcome these new trustees, and appreciate the interest in the college shown by all the candidates," said NMC President Nick Nissley. "We're also grateful for the service of Trustees Childs and McNabb, and wish them well."
Johnson was appointed to fill a vacancy in 2016 and first elected in 2018 to fill the remainder of her current term. She serves on the NMC Audit Committee, the Policy Committee and the Presidential Performance & Compensation Committee and is the member relations manager at Cherryland Electric Cooperative.
Oblinger, an NMC alumna, is a Traverse City native. The past executive director of the Traverse City Area Chamber of Commerce, she now is director of client services and business development for Rehmann.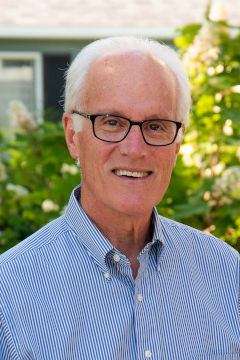 Ken Warner
(click for high-resolution version)
Warner is retired from the University of Michigan, where he spent 45 years as a professor, including 15 as a department chair and School of Public Health dean.
Childs was one of NMC's longest-serving trustees, appointed to the board in 2001 and first elected in 2002. McNabb was appointed in 2017 and elected in 2018 to fill the remainder of a term that expires Dec. 31.
Release date: November 4. 2020
For more information:
Diana Fairbanks
Executive Director, NMC Public Relations, Marketing & Communications
(231) 995-1019
dfairbanks@nmc.edu
NON-DISCRIMINATION POLICY NOTICE
Northwestern Michigan College is committed to a policy of equal opportunity for all persons and does not unlawfully discriminate on the basis of race, color, national origin, religion, disability, genetic information, height, weight, marital status or veteran status in employment, educational programs and activities, and admissions.
nmc.edu/non-discrimination