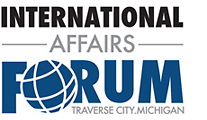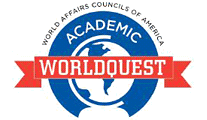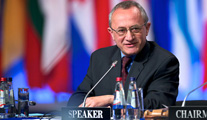 The International Affairs Forum (IAF) seeks to educate and engage our community on global issues through lectures, conferences and student outreach. Our aim is to help prepare the community for success in today's global society and economy, in partnership with the many businesses and organizations located here with a global reach.

IAF is a member of the World Affairs Councils of America, the largest national non-partisan network of almost 100 councils in more than 40 states dedicated to educating and engaging Americans on the critical global issues of our times.
Eight times a year, IAF brings top foreign policy experts to Traverse City to speak on pressing global issues. Always the third Thursday of the month at Milliken Auditorium in the Dennos Museum each season has a monthly lecture in September, October, November, February, March, April, May and June.  Join us by either becoming a member or by purchasing tickets at the door.
Past Lectures
Catch rebroadcasts of IAF lectures on UpNorthTV (channel 189 for Charter Cable subscribers) at these times:
Sundays at 10 p.m.
Wednesdays at 9 p.m.
Fridays at 10 a.m.
Or go to UpNorth Media Center to stream the show. You can also subscribe to the IAF on YouTube »
Beyond The Headlines
IAF is producing a 30-minute interview show, focusing on international issues making headlines. Join Host Jack Segal or guest hosts as they explore important topics with visiting guests or local experts. Go to UpNorth Media Center to stream the show!