Student Success Coaches
NMC offers free Success Coaches to help you in many areas along your academic journey. We offer one-on-one coaching as well as seminars and workshops. Stop into the center to meet a Success Coach or call (231) 995-2828 or email us at successcoach@nmc.edu. You can also contact us by filling out our Contact Form.
Meet the Team
Bob Hammond
Success Coach
Hello, my name is Bob Hammond, and I am a Student Success Coach with a focus on NMC's military veteran students and dependents. I am a military veteran of the U. S. Air Force, and I was an airbase civil engineering officer while on active duty. As a Student Success Coach, I am here to help you with study skills, balancing life and school, connect you to helpful resources and make your NMC experience more rewarding. I graduated from Michigan State University with a Bachelor's Degree in Civil Engineering. I have many years of practical experience in municipal engineering in a wide variety of public and private infrastructure systems that include water supply, wastewater treatment, roads and bridges, parks and campgrounds as well as military base utilities. I also volunteer as a math and science tutor for middle and high school students. I look forward to assist students here at NMC to develop to their full potential as they strive to achieve excellent academic success.
Kailey Rubinas
Success Coach
My name is Kailey Rubinas and I am so excited to be one of your Academic Success Coaches. To give you a little background on myself, I graduated from NMC in December 2017 with an Associate Degree. During my time as a student here, I worked in the International Services and Service Learning Office and I was also the co-president of the International Club and a part of the Global Citizenship and Religion student group on campus. I also studied abroad in India while at NMC. From there, I went to pursue my Bachelor's degree at Grand Valley State University through the University Center where I graduated with a degree in Integrative Studies with a concentration in Culture and Humanities. I look forward to listening to your story and helping you stay on track to achieve your educational, personal, and career goals!
Sally Smarsty
Student Success Coordinator / Success Coach
My name is Sally, and I'm your Student Success Coordinator!
I know that everyone has different goals and different strengths. We are here to help you play up your strengths and work on your shortcomings!
Kelsey Wright
Success Coach
Hello! My name is Kelsey Wright and I am a Student Success Coach. I am thrilled to be a part of the Success Coaching team and working with you on your journey at NMC. I can help you discover the best tools for you as an individual, to help manage your time, improve note taking, streamline your study habits and help reduce stressors you encounter as you work toward your goals. I have been in education since 2007 and have a range of experiences with learners of all ages. I have a Master's degree in Science Education from U of M and have taught middle school science and also elementary age learners. I have learned so much about the incredible resources that NMC has to offer and I cannot wait to be one of those for you! I look forward to empowering you as a learner and helping you along the way!
Todd Parker
Success Coach
As a Native American Success Coach, I bring a culmination of experience, culture and dedication to all of my students. Together we will work towards your goals and celebrate each success.
Marina Call
Success Coach
My name is Marina Call and I am a Student Success Coach. I am here to listen to your challenges and help you with different methods to better manage your time, show you how to study better and make your NMC experience more fulfilling. I graduated from University of California, Santa Barbara with a degree in History of Art and Architecture. I moved to Italy to study a third language and graduated with a Master in Business Administration with a focus in Marketing. I lived 8 years in Italy and since then have been a tour guide, worked in sales/marketing and taught preschool-university level! I am able to connect to different types of learners and my goal is to help you find a path that fits your current goals. You got this!
Erica Whiting
Success Coach
Hello! I'm Erica, and I'm so excited to be a part of the NMC Student Success Coaching Team. I am currently serving as an AmeriCorps member for the College Completion Corps program with the Michigan College Access Network. I attended the University of Michigan Ann Arbor and received a Bachelors degree in Neuroscience in May of 2019. I loved studying STEM, but have found an even greater interest in service and education. I'd be happy to connect with you and help answer any questions you have about navigating your college experience. I'm here to help you find the resources and skills needed so that you can achieve success! I'm looking forward to hearing your stories and providing any additional support you may need.
Hannah Witte
Success Coach
Hello, my name is Hannah! I graduated from NMC with a degree in Visual Communications (graphic design) in May 2021. Before becoming a Success Coach, I have been working in the Advising Office and Testing Center. I would love to use my experiences to help you navigate anything from student groups and scholarships, to study skills and time management. All of the extra support I received from NMC as a "non-traditional" student enabled me to be successful. My goal is to help you get the support you need to succeed in any goals you have. Schedule an appointment with me today!
Alex Walsh
Success Coach
Hello! My name is Alex Walsh, and I am serving as an AmeriCorps member for the College Completion Corps program at Michigan College Access Network. I originally graduated from NMC with an ASA, and shortly thereafter I served Active Duty in the U.S.Navy from 2013–2019. While in the Navy, I lived in Spain for about 3.5 years and traveled to 27 different countries, including Eastern Europe and parts of the Middle East and North Africa. Following my honorable discharge, I transferred to Harvard College and recently graduated in May 2022 with honors. My concentration was in Government with a double focus in public policy and political economy, and my secondary field was in Economics. My honors thesis sought to explain why many military veterans forgo benefits and support programs available to them. I wanted to return to NMC after graduation to give back to the Northern Michigan community while I prepared to attend law school and other graduate programs beginning Fall 2023.
Want to make a coaching appointment?
Current students can schedule an appointment here!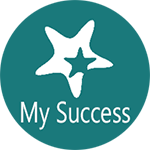 Need to contact one of the Coaches?
Call us at (231) 995-2828.

Enrich your Student Experience!
From our engaging International Affairs Forum series to the celebratory Fall Fest, we have something planned for everyone!
New events are always being added so check back often!