Student Success Coaches
NMC offers free Success Coaches to help you in many areas along your academic journey. We offer one-on-one coaching as well as seminars and workshops. Stop into the center to meet a Success Coach or call (231) 995-2828 or email us at successcoach@nmc.edu. You can also contact us by filling out our Contact Form.
Meet the Team
Coda Mix
Success Coach
Hi, my name is Coda Mix and I'm one of the Student Success Coaches! I graduated from NMC in 2019 and have my Associate Degree in social work. During my time at NMC I was a Commitment Scholarship recipient, member of PTK, and a student worker. Prior to coming to NMC, I was a Rotary foreign exchange student in Greenland. I am now in my final year of the social work program at Ferris State University and have a well rounded understanding of organization, time management, and stress management! I look forward to helping you achieve your academic goals and giving you the resources and tools you need to succeed!
Brian Raetz
Success Coach
I graduated from Kalamazoo College in 2016 with a BA. My major was in German Studies and my minor was in Philosophy. KC is a liberal arts school which means I was able to choose my own courses and pursue many different interests. I particularly enjoyed studying Creative Writing, Film, and Theatre in addition to German and Philosophy. I have been working as a freelance filmmaker for the past six years. I understand what skills must transfer from college into the working world from my time at KC and beyond. I have picked up several tips and tricks for better time management, studying, and overall learning which I am happy to share as a Student Success Coach at NMC!
Kailey Rubinas
Success Coach
My name is Kailey Rubinas and I am so excited to be one of your Academic Success Coaches. To give you a little background on myself, I graduated from NMC in December 2017 with an Associate Degree. During my time as a student here, I worked in the International Services and Service Learning Office and I was also the co-president of the International Club and a part of the Global Citizenship and Religion student group on campus. I also studied abroad in India while at NMC. From there, I went to pursue my Bachelor's degree at Grand Valley State University through the University Center where I graduated with a degree in Integrative Studies with a concentration in Culture and Humanities. I look forward to listening to your story and helping you stay on track to achieve your educational, personal, and career goals!
Sally Smarsty
Student Success Coordinator / Success Coach
My name is Sally, and I'm your Student Success Coordinator!
I know that everyone has different goals and different strengths. We are here to help you play up your strengths and work on your shortcomings!
Kelsey Wright
Success Coach
Hello! My name is Kelsey Wright and I am a Student Success Coach. I am thrilled to be a part of the Success Coaching team and working with you on your journey at NMC. I can help you discover the best tools for you as an individual, to help manage your time, improve note taking, streamline your study habits and help reduce stressors you encounter as you work toward your goals. I have been in education since 2007 and have a range of experiences with learners of all ages. I have a Master's degree in Science Education from U of M and have taught middle school science and also elementary age learners. I have learned so much about the incredible resources that NMC has to offer and I cannot wait to be one of those for you! I look forward to empowering you as a learner and helping you along the way!
Todd Parker
Success Coach
As a Native American Success Coach, I bring a culmination of experience, culture and dedication to all of my students. Together we will work towards your goals and celebrate each success.
Marina Call
Success Coach
My name is Marina Call and I am a Student Success Coach. I am here to listen to your challenges and help you with different methods to better manage your time, show you how to study better and make your NMC experience more fulfilling. I graduated from University of California, Santa Barbara with a degree in History of Art and Architecture. I moved to Italy to study a third language and graduated with a Master in Business Administration with a focus in Marketing. I lived 8 years in Italy and since then have been a tour guide, worked in sales/marketing and taught preschool-university level! I am able to connect to different types of learners and my goal is to help you find a path that fits your current goals. You got this!
EMILY KRUSE
Success Coach
Hey there! My name is Emily Kruse and I am an Academic Success Coach here at NMC! I graduated from the University of Toledo in 2018 with my Bachelors of Adolescent/Young Adult Social Studies Education and from Ohio University in 2021 with my Masters in Social Sciences. As a history buff, I am passionate about human rights and liberties and being involved with the community around me. I spent the last few years teaching high school social studies and value connecting with others and about their learning and education. Some of my personal strengths are organization, communication, time management, and collaboration. Feel free to stop by anytime for assistance in your journey here at NMC or to chat about the latest Netflix original or your favorite coffee spots in town. I am so excited to get to know you and help you succeed in your educational endeavors! Here's to a great semester!
Want to make a coaching appointment?
Current students can schedule an appointment here!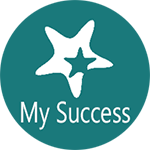 Need to contact one of the Coaches?
Call us at (231) 995-2828.