Student Success Coaches
NMC offers free Success Coaches to help you in many areas along your academic journey. We offer one-on-one coaching as well as seminars and workshops. Stop into the center to meet a Success Coach or call (231) 995-2828 or email us at successcoach@nmc.edu. You can also contact us by filling out our Contact Form.
Meet the Team
Todd Manns
Success Coach
My name is Todd Manns. I have a background in education with experience in teaching English, Journalism, Research Writing. At NMC I can help you establish a weekly goal-setting calendar for the semester, work on text-attack strategies, determine a note-taking approach to use in class (and to utilize during reading) that will help increase your understanding and decrease the amount of time you actually study. We can work on life/school balance--a very important part of dong well at the college level. If necessary, I can direct you to other campus resources that would help you become a better student. In short, YOUR success becomes my success.
Todd Parker
Native American Success Coach
Kailey Rubinas
Success Coach
My name is Kailey Rubinas and I am so excited to be one of your Academic Success Coaches. To give you a little background on myself, I graduated from NMC in December 2017 with an Associate's Degree. During my time as a student here, I worked in the International Services and Service Learning Office and I was also the co-president of the International Club and a part of the Global Citizenship and Religion student group on campus. I also studied abroad in India while at NMC. From there, I went to pursue my Bachelor's degree at Grand Valley State University through the University Center where I graduated with a degree in Integrative Studies with a concentration in Culture and Humanities. I look forward to listening to your story and helping you stay on track to achieve your educational, personal, and career goals!
Sally Smarsty
Student Success Coordinator / Success Coach
My name is Sally, and I'm your Student Success Coordinator!
I know that everyone has different goals and different strengths. We are here to help you play up your strengths and work on your shortcomings!
Jen Strauss
Success Coach
My name is Jen Strauss and I am a Student Success Coach. I believe that it is the wise person who knows how to ask for help when they need it. I am here to help you navigate obstacles, avoid distractions, get organized, study smarter and relieve stress so you can successfully embrace your academic career while attending NMC.
I am a former teacher of ten years. I taught Earth and Environmental Science, Elementary Education and Middle School Language Arts. In 1993, I started my consulting business Story Be Told to help educators, students, organizations, and individuals use STORY or narrative to clarify and accomplish their goals. I look forward to hearing your story and helping you stay on course with your educational, personal and career goals.
Kelsey Wright
Success Coach
Hello! My name is Kelsey Wright and I am a Student Success Coach. I am thrilled to be a part of the Success Coaching team and working with you on your journey at NMC. I can help you discover the best tools for you as an individual, to help manage your time, improve note taking, streamline your study habits and help reduce stressors you encounter as you work toward your goals.
I have been in education since 2007 and have a range of experiences with learners of all ages. I have a Master's degree in Science Education from U of M and have taught middle school science and also elementary age learners. In 2016, I started my journey at NMC in the Enrollment Services department before joining the Success Coaching Team! I have learned so much about the incredible resources that NMC has to offer, and I cannot wait to be one of those for you! I look forward to empowering you as a learner and helping you along the way!
Want to make a coaching appointment?
Current students can schedule an appointment here!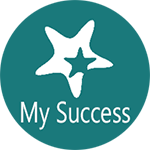 Need to contact one of the Coaches?
Call us at (231) 995-2828.