Student Success Coaches
NMC offers free Success Coaches to help you in many areas along your academic journey. We offer one-on-one coaching as well as seminars and workshops. Stop into the center to meet a Success Coach or call (231) 995-2828 or email us at successcoach@nmc.edu. You can also contact us by filling out our Contact Form.
Meet the Team
Katy Knight
Student Success Specialist
Hi, my name is Katy Knight and I am the Student Success Specialist at NMC. I am a former High School English teacher and after a career break that allowed me time to volunteer and raise my four children, I entered the world of higher education. My journey at NMC began at the Testing Center as a Proctor, so some of you may know me from there. I am here to help in all things Student Success, from testing and coaching to workshops and events. I am honored and excited to be here in this beautiful city working with the immensely talented and promising students at NMC.
Marina Call
Success Coach
My name is Marina Call and I am a Student Success Coach. I graduated from University of California, Santa Barbara with a degree in History of Art and Architecture
I moved to Italy to study a third language and graduated with a Master in Business Administration with a focus in Marketing. I lived 8 years in Italy and since then have been a tour guide, worked in sales/marketing and taught preschool-university level! I am here to listen to your challenges and help you with different methods to better manage your time, show you how to study better and make your NMC experience more fulfilling. I am able to connect to different types of learners and my goal is to help you find a path that fits your current goals. You got this!
Katie Placek
Success Coach
My name is Katie Placek. I grew up in Traverse City and have lived here most of my life! I have a Masters degree in Applied Positive and Coaching Psychology and will be graduating in May with my Masters in Social Work. If you can't find me near the Student Success Center, I will most likely be right down the hall in the Student Life Office where I am an MSW counseling intern. I love being active and spending time outside! Don't hesitate to stop by and say hello!
Alex Walsh
Success Coach
Hello! My name is Alex Walsh, and I am serving as an AmeriCorps member for the College Completion Corps program at Michigan College Access Network.
I originally graduated from NMC with an ASA, and shortly thereafter I served Active Duty in the U.S.Navy from 2013–2019. While in the Navy, I lived in Spain for about 3.5 years and traveled to 27 different countries, including Eastern Europe and parts of the Middle East and North Africa. Following my honorable discharge, I transferred to Harvard College and recently graduated in May 2022 with honors. My concentration was in Government with a double focus in public policy and political economy, and my secondary field was in Economics. My honors thesis sought to explain why many military veterans forgo benefits and support programs available to them. I wanted to return to NMC after graduation to give back to the Northern Michigan community while I prepared to attend law school and other graduate programs beginning Fall 2023.
Amber Marsh
Success Coach
My name is Amber Marsh, and I am a success coach at the Student Success Center at Northwestern Michigan College. I am serving as an AmeriCorps member for the College Completion Corps through the Michigan College Access Network. AmeriCorps supports a variety of local service programs engaging thousands of Americans in community service each year. My role is to increase the number of college students who complete post-secondary certificates or associate degrees. I am a graduate of Northwestern Michigan College where I studied Science and Arts and Business Administration. Prior to completing my college education as a non-traditional student, I worked as a board certified Cosmetologist in the State of Michigan, as well as in professional business settings. As a student, I was Student Government President, President of Phi Theta Kappa, Student Representative on the Foundation Board and Student Representative to the Strategic Planning Committee. My knowledge of the campus, staff, administrators and the community make me a great asset to those I serve.
Tait Ricks
Success Coach
Hey there! My name is Tait Ricks and I'm a College Completion Coach. I'm an AmeriCorps member in its College Completion Corps program, which operates the Michigan College Access Network. We aim to help Michigan students access and attain college certificates and degrees. I graduated from Northern Michigan University with a bachelor's degree in Social Media Design and Management. I love to find creative solutions to overcome obstacles and help students achieve their educational goals. I can be found in NMC's Student Success Center if you need assistance. Always feel free to stop by and say hi or reach out!
Nathan Bootz
Student Success Coach
My Name is Nathan Bootz, and I am the Native American Student Success Coach at the Student Success Center at Northwestern Michigan College. My goal is to increase the number of Native American college students who complete post-secondary degrees or certificates. I am a graduate of Central Michigan University where I studied Secondary Science and English. I also have a Master's Degree in School Curriculum and an Education Specialist's degree in Administration. I grew up in Mackinaw City, so my love of Northern Michigan is very real! I look forward to using my knowledge of learning to help our students be successful at NMC.
Want to make a coaching appointment?
Current students can schedule an appointment here!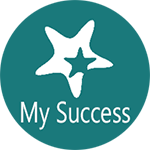 Need to contact one of the Coaches?
Call us at (231) 995-2828 or email us at successcoach@nmc.edu.

Enrich your Student Experience!
From our engaging International Affairs Forum series to the celebratory Fall Fest, we have something planned for everyone!
New events are always being added so check back often!