Student Success Coaches
NMC offers free Success Coaches to help you in many areas along your academic journey. We offer one-on-one coaching as well as seminars and workshops. Stop into the center to meet a Success Coach or call (231) 995-2828 or email us at successcoach@nmc.edu. You can also contact us by filling out our Contact Form.
Meet the Team
Sally Smarsty
Success Coordinator / Success Coach
My name is Sally, and I'm your Student Success Coordinator! I know that everyone has different goals and strengths.We are here to play up your strengths and work on your shortcomings.
Kelsey Wright
Success Coach
Hello! My name is Kelsey Wright and I am a Student Success Coach. I am thrilled to be a part of the Success Coaching team.
I can help you discover the best tools for you as an individual to help manage your time, improve note taking, streamline your study habits and help reduce stressors you encounter as you work toward your goals. I have been in education since 2007 and have a range of experiences with learners of all ages. I have a Master's degree in Science Education from U of M and have taught middle school science and also elementary age learners. I have learned so much about the incredible resources that NMC has to offer and I cannot wait to be one of those for you! I look forward to empowering you as a learner and helping you along the way!
Katy Knight
Student Success Specialist
Hi, my name is Katy Knight and I am the Student Success Specialist at NMC. I am a former High School English teacher and after a career break that allowed me time to volunteer and raise my four children, I entered the world of higher education. My journey at NMC began at the Testing Center as a Proctor, so some of you may know me from there. I am here to help in all things Student Success, from testing and coaching to workshops and events. I am honored and excited to be here in this beautiful city working with the immensely talented and promising students at NMC.
Marina Call
Success Coach
My name is Marina Call and I am a Student Success Coach. I graduated from University of California, Santa Barbara with a degree in History of Art and Architecture
I moved to Italy to study a third language and graduated with a Master in Business Administration with a focus in Marketing. I lived 8 years in Italy and since then have been a tour guide, worked in sales/marketing and taught preschool-university level! I am here to listen to your challenges and help you with different methods to better manage your time, show you how to study better and make your NMC experience more fulfilling. I am able to connect to different types of learners and my goal is to help you find a path that fits your current goals. You got this!
Carrie Dunklow
Success Coach
Salutations! I'm Carrie, and I am ecstatic to be part of the Student Success Coaching Team! You may recognize me from the Writing & Reading Center, where I was a Lead Reader and Teaching Assistant. As a Success Coach, I am looking forward to being able to help students in a variety of ways!
I have an Associate in Science & Arts from NMC, a Bachelor of Science in Criminal Justice from Ferris State University, and am currently in my final semester of Ferris's Master of Science in Criminal Justice Administration program. I certainly wouldn't be where I am today without the support of many wonderful people, and I am grateful for the opportunity to hopefully provide that same type of foundation for others. I look forward to meeting with you, and helping you achieve all of your goals!
Alex Walsh
Success Coach
Hello! My name is Alex Walsh, and I am serving as an AmeriCorps member for the College Completion Corps program at Michigan College Access Network.
I originally graduated from NMC with an ASA, and shortly thereafter I served Active Duty in the U.S.Navy from 2013–2019. While in the Navy, I lived in Spain for about 3.5 years and traveled to 27 different countries, including Eastern Europe and parts of the Middle East and North Africa. Following my honorable discharge, I transferred to Harvard College and recently graduated in May 2022 with honors. My concentration was in Government with a double focus in public policy and political economy, and my secondary field was in Economics. My honors thesis sought to explain why many military veterans forgo benefits and support programs available to them. I wanted to return to NMC after graduation to give back to the Northern Michigan community while I prepared to attend law school and other graduate programs beginning Fall 2023.
Melanie Griffith
Success coach
My name is Melanie, and my NMC experience started over twenty years ago as a student. I transferred to the University Center and obtained an Elementary Teacher Certification through Grand Valley State University.
Later on I earned an Early Childhood and Special Education Endorsement. In the years since, I've worked mostly in preschool classrooms. I'm grateful to now be a part of the Student Success Coaches Team.
I am here to assist you in overcoming obstacles and developing strategies so you can do well at NMC and wherever life takes you!
Linda Egeler
Success Coach
Hello! My name is Linda Egeler and I am a Student Success Coach. I graduated from Michigan State University with a degree in Parks and Recreation, and later returned to earn my Teaching Certificate. I taught third, fourth and fifth grade in Traverse City and loved the relationships I built with my students. After so many years in elementary school, I am thrilled to have worked my way to NMC!I am definitely an outdoor person. My passions include hiking, paddle boarding and gardening.I love traveling and am always trying to figure out ways to do more of it. On my current bucket list: pretty much anywhere that I have never been! I look forward to supporting you in any way I can to help your NMC experience be productive and rewarding, whether that be with academic skills and resources, meeting new friends or simply helping navigate college life. I look forward to connecting with you!
Amber Marsh
Success Coach
My name is Amber Marsh, and I am a success coach at the Student Success Center at Northwestern Michigan College. I am serving as an AmeriCorps member for the College Completion Corps through the Michigan College Access Network. AmeriCorps supports a variety of local service programs engaging thousands of Americans in community service each year. My role is to increase the number of college students who complete post-secondary certificates or associate degrees. I am a graduate of Northwestern Michigan College where I studied Science and Arts and Business Administration. Prior to completing my college education as a non-traditional student, I worked as a board certified Cosmetologist in the State of Michigan, as well as in professional business settings. As a student, I was Student Government President, President of Phi Theta Kappa, Student Representative on the Foundation Board and Student Representative to the Strategic Planning Committee. My knowledge of the campus, staff, administrators and the community make me a great asset to those I serve.
Want to make a coaching appointment?
Current students can schedule an appointment here!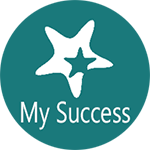 Need to contact one of the Coaches?
Call us at (231) 995-2828.

Enrich your Student Experience!
From our engaging International Affairs Forum series to the celebratory Fall Fest, we have something planned for everyone!
New events are always being added so check back often!