Student Success Testing Center
Placement Testing
Sign up here for Accuplacer placement testing below. Testing is available in person at the NMC Testing Center. Please arrive at least 90 minutes prior to close to ensure enough time for testing.
Online testing is available if you cannot make it to campus. Please schedule as follows:
For more information on placement and how to prepare, please visit nmc.edu/placement.
Test Proctoring
The testing center is open. Make an appointment here through My Success or by calling (231) 995-2134.
This service provides flexible hours for faculty and students to access academic out-of-class testing, make up testing, and placement testing. Test proctoring is provided during the hours that the center is open.
Proctoring services are available for:
Accuplacer Math Placement exams (online over Zoom or in person at the testing center)
Language placement courses
NMC courses
Courses at other Michigan colleges or universities
Testing through Michigan Colleges Online
Out-of-state colleges
Testing Guidelines

Drop-In Online Placement Testing:
TBA
Please call (231) 995-2134 to schedule testing appointments. Current students can also schedule in My Success.
NMC Student Success Center
1701 E. Front Street, Traverse City, MI 49686
Osterlin Building
When you are ready to take the Math Placement test:
Sit in a quiet place where you will be undisturbed while testing.
Clear a workspace for your monitor, mouse, keyboard, blank scratch paper, and pencil. All other items must be removed from your table/desk.
Calculators are not allowed unless you have a prescribed accommodation. A calculator will pop up on your screen for questions that it is allowed.
Be sure to have your photo ID ready. You will need to show it to your proctor.
---
Chat with us!
Use the Live Chat link below to connect with a member of the NMC Success Team!
Student Success Center Hours
The NMC Testing center is open! Current students can make an appointment through My Success here. If you are unable to schedule online, please call us at (231) 995-2134.
In Between Semester Hours Beginning December 20 through December 23 and January 4 through January 15.
(NMC is closed from December 24th through January 3rd.)
Sunday: 3–9 p.m.
Monday: 8 a.m.–9 p.m.
Tuesday: 8 a.m.–5 p.m.
Wednesday: 8 a.m.–5 p.m.
Thursday: 8 a.m.–9 p.m.
Friday: 8 a.m.–5 p.m.
Saturday: CLOSED
Location
The Student Success Center is located on NMC's main campus in the Osterlin Building (#3 on the Main Campus Map). The closest on-campus parking is in the Birch and Cedar lots. Get directions to Main Campus »
Student Success Links
How to zoom
Has everyone moved to Zoom and you aren't sure how to get there? Watch our short tutorial!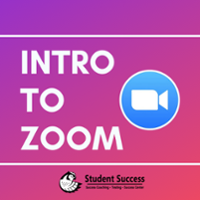 Student Success Ambassadors
We're always looking for students who are connected on campus and the community and are willing to help other students feel the same! Fill out our NMC Student Success Ambassador application form to get started!