Board of Trustees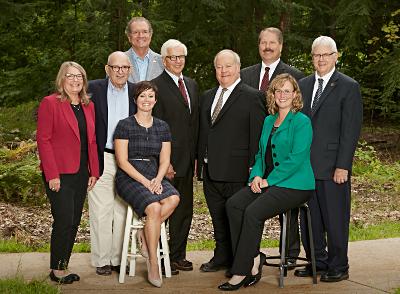 Front row: Rachel A. Johnson, Jane T. McNabb; middle row: Holly Gorton, K. Ross Childs, Michael Estes, Kennard R. Weaver, Timothy J. Nelson; back row: Douglas S. Bishop, Chris M. Bott
NMC is governed by a publicly elected board of trustees from Grand Traverse County. Trustees serve six-year terms.
Meeting Dates, Materials, Minutes & Videos
Contact
Please be advised that email communications with NMC Board of Trustees members are public records and could be subject to disclosure via the Freedom of Information Act.
To send a group email to all NMC trustees, use boardoftrustees@nmc.edu.
To send emails to individual trustees, use the email address below: