Apply for a Scholarship:
Global Examples
NMC is well-positioned for success in the global arena, thanks to a strong history of international opportunities within specific programs. Read more about:
NMC's Global Literature Reading Group meets twice a year to discuss a book about life in another culture. More »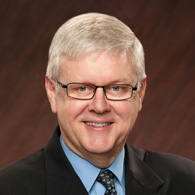 "We need to create opportunities so that a student can acquire skills, have experiences and truly understand and examine the values that other people have and how they interact with the values that we have. We have a responsibility to make sure that our learners are prepared for success in a global economy and society."
NMC President Timothy J. Nelson
The Global Opportunities Fund
At Northwestern Michigan College, we believe our learners must have access to international experiences to ensure they are prepared for success in a global society and economy, one of our strategic directions.
To foster this access, NMC President Timothy J. Nelson spearheaded the launch of the Global Opportunities Fund in conjunction with the college's sixtieth anniversary and in celebration of his tenth anniversary as president of NMC.
The goal of the fund is to provide opportunities for NMC faculty, students and staff to:
Engage in collaborative projects with international partners
Exchange information, knowledge and technologies with countries around the world
Enhance learning of world languages
Develop competencies to communicate across different cultures
Specifically, the fund seeks to do the following over the next two years:
Award up to $40,000 in student scholarships
Establish a residency program to host global experts who will teach on campus, host lectures, and provide both students and residents of the Grand Traverse Region with expanded opportunities to think and act globally
Finance faculty trips abroad to develop partnerships with international colleges, universities, non-governmental organizations or companies
Fund internships, jointly with businesses in the Grand Traverse Region, for international students
Apply for a Global Opportunities Fund Scholarship: