Events
The library hosts a range of events on both a recurring and occasional basis. See the 'Upcoming Events' box on the right for the most up-to-date information. (Looking for a listing of all NMC events? Check out NMC's General Events Calendar and Student Activities Calendar).
Global Literature Reading Group
The NMC Global Literature Reading Group meets twice a year, bringing together NMC students, faculty, and staff from all disciplines to discuss a book about life in another culture. The group aims to stimulate critical thinking, literary enjoyment, awareness of global diversity, and cultural interconnections in support of the college's strategic direction to ensure that NMC learners are prepared for success in a global society and economy. Anyone is welcome to join!
This year's selections will be The Island of Missing Trees by Elif Shafak (discussion to be held Thursday, November 16, Noon–1 p.m.) and The Impossible City: A Hong Kong Memoir by Karen Cheung (discussion to be held Thursday, April 11, Noon–1 p.m.). Both discussions will take place in the NMC Library Reading Room.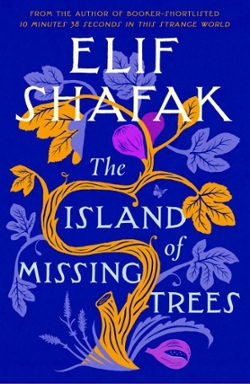 .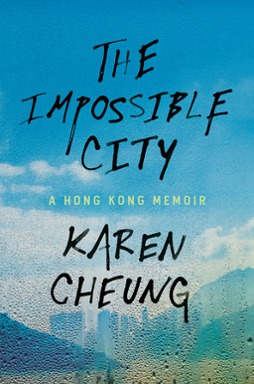 Copies of the current semester's Global Literature Reading Group selection are available at the library at a subsidized price of $5. Email Nicco Pandolfi at npandolfi@nmc.edu with any questions, or to reserve a copy.
Some Recent Global Lit Reads
Planet of Clay by Samar Yazbek (Spring 2023)
Grey Bees by Andrey Kurkov (Fall 2022)
The Memory Police by Yōko Ogawa (Spring 2022)
The Underground Girls of Kabul, by Jenny Nordberg (Fall 2021)
The Future We Choose, by Christiana Figueres and Tom Rivett-Carnac (Spring 2021)
S now, by Orhan Pamuk (Fall 2020)
The Line Becomes a River, by Francisco Cantú (Spring 2020)
Blue Label, by Eduardo Sanchez Rugeles (Fall 2019)
Tears of Salt: A Doctor's Story, by Pietro Bartolo & Lidia Tilotta (Spring 2019)
Born a Crime: Stories from a South African Childhood, by Trevor Noah (Fall 2018)
A House Without Windows, by by Nadia Hashimi (Spring 2018)
The Boy Who Harnessed the Wind, by William Kamkwamba (Fall 2017)
My Son's Story, by Nadine Gordimer (Spring 2017)
Curiosities: Voyages Beyond the Stacks
Finally, a 'book club' for the book club skeptic!
Structured as an ongoing series of topical explorations, CURIOSITIES is a chance to connect with fellow lifelong learners at NMC. We take one topic at a time, spending four consecutive weeks per topic. Each week we gather to discuss a shared bit of reading, listening or viewing.
Curiosities is currently dormant, but stay tuned for one-off events in a similar vein this year, and in the meantime you can check out the resources we explored in past sessions of the series below.
Past 'Curiosities' Topics
Research Guides by Subject