Information for Business & Industry
NMC offers a variety of services for businesses, including:
A premier venue on West Grand Traverse Bay offering first-class conference, meeting and banquet facilities for groups of up to 380 people. More »
Looking for a great spot to dine with clients or coworkers? Visit Lobdell's: A Teaching Restaurant, a working laboratory for culinary students that is open to the public for lunches and dinners throughout fall and spring semester. More »
Non-credit classes in a wide range of topical business areas, work, life skills and more offered in short-course format from NMC's Extended Educational Services division. More »
Get recognition for your business by underwriting programming on WNMC Community Radio, 90.7 FM. More »
Find out what's happening on our four campuses. More »
---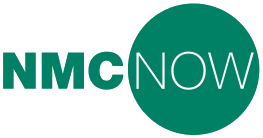 NMC students both past and present are achieving success in the classroom and in their chosen fields. This section showcases just a few of those successes. Sign up for NMC Now below to get those stories (plus upcoming campus events and media mentions) delivered to your inbox every other week. (Check out past issues here.)
More northern Michigan manufacturers will receive training and support through NMC's Michigan Manufacturing Technology Center's (MMTC) expansion into eleven additional counties of the northern lower peninsula.
My NMC Story
"I have used the principles of economics literally every day of my career. I sincerely recommend this life, being a business owner in the Traverse City area."
JOHN LINDBERG
1966 alumnus,
eFulfillment Services CEO