NMC president named Paragon award winner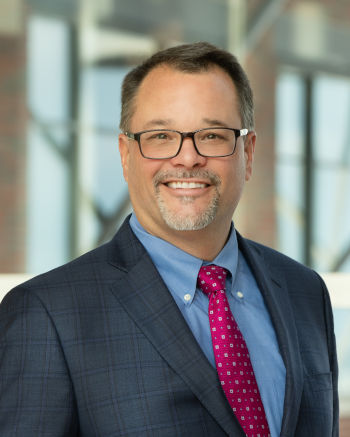 Dr. Nick Nissley (click for high-resolution version)TRAVERSE CITY — Northwestern Michigan College President Nick Nissley has been named a winner of the Paragon award for new presidents by Phi Theta Kappa, the international community college honor society.
Nissley is among 22 recipients out of 500 eligible college presidents, and one of only two in Michigan. Paragon awards are bestowed upon college presidents in the first three years of their tenure who have shown strong support of student success by recognizing academic achievement, leadership, and service among high-achieving students at their college. Recipients were nominated for the award by students on their campus. Nissley became president of NMC on Jan. 1, 2020.
In the nomination, NMC students commended Nissley for including all students, not just PTK members, in his work to instill a "possibilitarian" culture on campus, even amid the challenges of COVID-19.
"From our first in-person meeting, Dr. Nissley laid a foundation of open communication by sharing his very personal testimony with students.His inclusion of students in events, discussions, and decisions proves to us again and again, he is focused on our success. While we are thrilled with his support, similar support has been shared with other student groups. He is a champion for student success."
Nissley and other Paragon winners will be recognized at the PTK annual convention, broadcast live from Orlando, Fla., April 8–10. NMC's chapter, Alpha Rho Pi, will also receive a Reach award at the convention for its membership growth in 2020.
According to PTK, member students have a 91 percent student success rate, and research has shown that strong presidential leadership and support of PTK increases member success and the depth of their college experience.
Release date: FEBRUARY 24, 2021
For more information:
Diana Fairbanks
Executive Director of Public Relations, Marketing and Communications
dfairbanks@nmc.edu
(231) 995-1019
NON-DISCRIMINATION POLICY NOTICE
Northwestern Michigan College is committed to a policy of equal opportunity for all persons and does not unlawfully discriminate on the basis of race, color, national origin, religion, disability, genetic information, height, weight, marital status or veteran status in employment, educational programs and activities, and admissions.
nmc.edu/non-discrimination