Engineering Technology
What is Engineering Technology?
Engineering technology education focuses primarily on the applied aspects of science and engineering aimed at preparing graduates for practice in that portion of the technological spectrum closest to product improvement, manufacturing, robotics, unmanned systems, and engineering operational functions.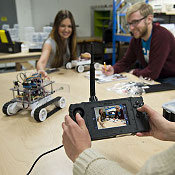 The NMC Engineering Technology degree offers students a broad-based curriculum across all areas of technical education, preparing the graduates for emerging job markets and highly technical fields. The program is designed to allow students to focus on areas of interest or specialize in one of seven technical specializations: Computers, Electronics, Photonics, Marine, Robotics & Automation, Unmanned Aerial Systems, and Unmanned Ground Vehicles.
Articulation Agreements
Model Schedules
MAY 20–24, 2019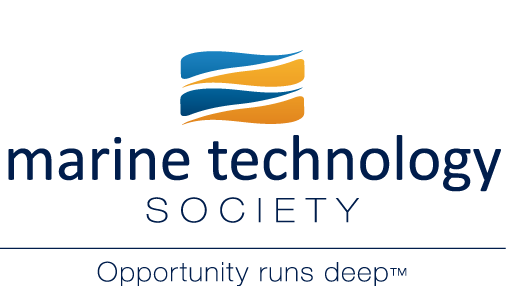 Please join us for our fourth annual week-long program for hands-on experience using several marine technologies. Participants will log time on research vessels, collect data using ROVs, sonar, sensors
and buoys and learn about the multiple applications of these technologies.
This is an exciting opportunity for undergraduate students with little to no experience using this equipment as part of their courses or laboratories. The Marine Technology Camp is designed to offer students a chance to not only learn about and use several technologies, but also deploy the equipment to gather data applied to various investigations. Participants should plan on arriving Sunday, May 19 and departing Saturday, May 25.
Areas Of Emphasis
Marine vehicles and instrumentation
Marine data processing and management
Marine acoustics and sonar platforms
Project planning and management
Careers
Marine mapping and hydrography
Marine construction
Marine exploration
Marine science and research
Environmental monitoring
Questions?
Contact tech@nmc.edu or (231) 995-1300.
What you'll find at NMC