Plant Science Degrees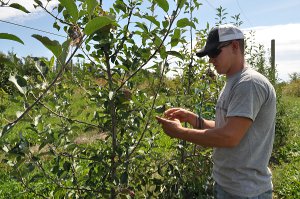 NMC and Michigan State University are partners in a one-of-a-kind program which allows students to earn an Associate of Applied Science Degree from NMC and a Certificate from MSU's Institute of Agricultural Technology in one of three areas:
Students may complete all required MSU coursework during late afternoons and evenings.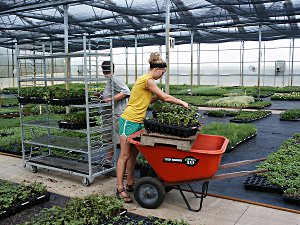 The NMC + MSU programs include professional workplace internships, industry seminars, independent study options and individual advising and program planning. The programs bring together the world-acclaimed expertise of Michigan State's Institute of Agricultural Technology within the College of Agriculture & Natural Resources and the outstanding "close to home and work" academic reputation of Northwestern Michigan College in northern Michigan.

This program meets the requirements for preparation or licensing in the state of Michigan. The applicability of this program to requirements of other states has not been determined.
Fruit And Vegetable Crop Management Program
Landscape Management Program
Viticulture Program
Program Information:
For More Information:
Ms. Dale Elshoff
Program Coordinator
Phone: (231) 995-1719
Email: elshoff@msu.edu