Surgical Technology Degrees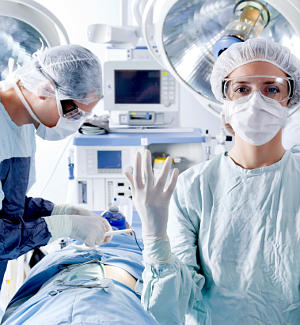 NMC has partnered with Munson Medical Center to offer an associate degree surgical technology program. Prospective students complete all prerequisite courses before applying to the Surgical Technologist Program. A cohort of up to 10 students will be offered each year. The Surgical Technology courses will take 4 semesters to complete (one of those during the summer). The clinical component will be held at Munson, the Surgery Center, or other Munson affiliates.
About Surgical Technology Careers
Surgical technologists are allied health professionals who are an integral part of the team of medical practitioners providing surgical care to patients. Surgical technologists work under the supervision of a surgeon to facilitate the safe and effective conduct of surgical procedures, ensuring that the operating room environment is safe, that equipment functions properly, and that the operative procedure is conducted under conditions that maximize patient safety. Surgical technologists possess expertise in the theory and application of sterile and aseptic technique and combine the knowledge of human anatomy, surgical procedures, and implementation tools and technologies.
Successful surgical techs enjoy a fast-paced environment, work quickly under pressure, and have excellent communication skills. They are good at anticipating the needs of the medical team and the patient. Potential areas of specialization include:
Orthopedics
General Surgery
Gynecology
Urology
ENT
daVinci Robot
Neurosurgery
Cardiothoracic Surgery
Endovascular
Ophthalmic
Podiatric
Pain Procedures
Job Outlook
Surgical technologists are in demand. Job and career opportunities exist in Traverse City and the surrounding areas. The federal Bureau of Labor Statistics projects faster-than-average employment growth (employment increase of 22% or more) over the period 2012-2022.
Median earnings for surgical technologists in the Grand Traverse Area was $20.84 an hour in 2014.
Program Accreditation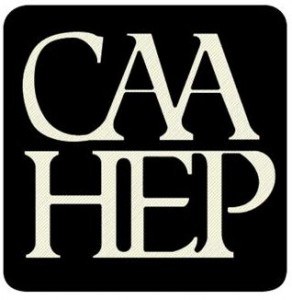 The Surgical Technology Program at Northwestern Michigan College is accredited by the Commission on Accreditation of Allied Health Education Programs ( www.caahep.org) on the recommendation of the Accreditation Review Council on Education in Surgical Technology and Surgical Assisting (ARC/STSA).
Commission on Accreditation of Allied Health Education Programs
25400 US Hwy 19 N., Suite 158
Clearwater, FL 33763
727-210-2350
www.caahep.org
Program Performance

| Graduation Year | # of Students Accepted | # of Graduates | Program Retention Rate | CST Exam Pass Rate | Job Placement Rate |
| --- | --- | --- | --- | --- | --- |
| May 2017 | 10 | 8 | 80% | 87.5% | 87.5% |
| Dec. 2017 | 10 | 7 | 70% | 85% | 100% |
| Dec. 2018 | 11 | 8 | 72% | 87.5% | 100% |
| Dec. 2019 | 13 | 7 | 53% | 75% | 86% |
| Dec. 2020 | 10 | 6 | 60% | 67% | 100% |