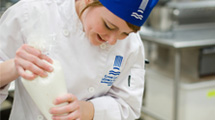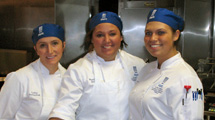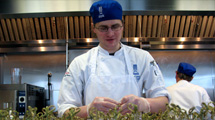 Lobdell's Menu, Spring 2015
Appetizers
Three Cheese Risotto Tots
  5Truffle Aioli, Cheeses
Baked Goat Cheese
  6Pancetta-Tomato Sauce
Charcuterie Plate
  7Your server will describe this week's selection.
---
Soups & Salads
Bacon Cheddar Potato Soup
  4Russet potato, house made bacon, cheddar, sour cream, chive
Featured Soup
  4Your server will describe this week's preparation.
Roasted Squash Salad
  8Mixed greens, kabocha and butternut, Asian pear, pepita clusters, blue cheese croutons, maple-balsamic vinaigrette
Lobdell's Salad
  5Werp Farms arugula, pickled rhubarb, toasted pecans, local dried cherries, fresh ricotta, vanilla gastrique
Green Salad
  4Field greens, assorted vegetables, your choice of house-made dressing
Dressings: Vanilla Gastrique, maple-balsamic vinaigrette, creamy garlic, Fustini's oil & vinegar
---
Sandwiches
Cobb
  7Local turkey, house-made bacon, avocado aioli, spinach, house focaccia
Mozz Melt
  6A trio of mozzarella, roasted tomato, arugula, herbed bread
Cuban
  8Pulled pork, ham, pickle, swiss, whole grain mustard, chimichurri aioli, house focaccia
---
Entrées
Served with choice of soup or green salad
Frikadeller
  11Veal, chicken, mushroom veloute
Angelhair A La Grecque
  11Grilled artichoke hearts, roasted tomato, mushroom, red pepper, red onion, garlic, spinach, feta
  2Add grilled chicken.
Bulgogi Steak
  13Asian marinated tenderloin, shiitake, carrot, bell pepper, garlic, scallions and sesame gastrique
Seared Sea Scallops
  13Leeks, fresh herbs, lemon, capers, garlic, shallot, chardonnay cream sauce
Pork Scaloppini
  12Local pork tenderloin, garlic, shallot, mustard, Riesling butter sauce, with apple cabbage compote