Personal Counseling
Whether it's learning how to manage your stress or trying to navigate a difficult personal situation, Personal Counseling staff is here to help. Licensed professional counselors provide short-term counseling as well as referral services to assist students with resolution of issues and crises that may impact academic performance or personal well-being, including:
Family and social relationship concerns
Depression
Anxiety
Stress management
Anger management
Grief and Loss of a significant person
Substance abuse
Crisis intervention
To schedule an appointment with a counselor, call (231) 995-1118 and ask to meet with Paul Kolak or Tarah Elhardan.
College can be stressful. Read about how to manage your stress here »
Use this form to report suspicious, dangerous, illegal or threatening incidents or sexual misconduct involving NMC students or NMC facilities and campuses. If you have trouble adding a new incident or have more questions, please contact Lisa Thomas in Student Life at (231) 995-1118 or Marcus Bennett in Residence Life/Judicial Affairs at (231) 995-1401.
NMC is dedicated to making and keeping campus a safe place for ALL. Sexual misconduct in any form will not be tolerated. You are protected by the college, state and federal law. Find out more here »
Reporting to the Office for Civil Rights
Title IX of the Education Amendment Act of 1972 requires that all entities receiving federal funds or financial assistance prohibit sex discrimination and sexual harassment in their education programs and activities.
Incident reporting to the Department of Education, Office for Civil Rights (OCR) is an option for resolution of discrimination. To file a complaint:
The OCR office for Michigan is located at:
Cleveland Office
Office for Civil Rights
U.S. Department of Education
1350 Euclid Avenue, Suite 325
Cleveland, OH 44115-1812
Phone: (216) 522-4970
FAX: ( 216) 522-2573
TDD: (800) 877-8339
Email: OCR.Cleveland@ed.gov
My NMC Story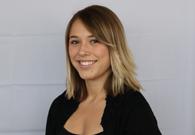 "At NMC, I really value all of the people and resources that are available to aid students. If you have any issue, no matter the topic, there is someone to help."
GABRIELLE CORWIN