NMC Food Pantry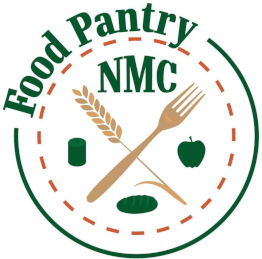 The NMC Food Pantry operates year-round in order to supply students with nutritious food and personal items in order to combat food insecurity. Food insecurity is the state of being without reliable access to a sufficient quantity of affordable, nutritious food. Faculty, staff, students, alumni and other community organizations work together to provide convenient, discreet access to food for NMC students on a year-round basis.
Donations of non-perishable food items and toiletries may be dropped off in the Osterlin Building (#3 on the Front Street Campus map). These staple items are especially helpful:
Cereal
Canned fruit
Mac 'n' Cheese/Boxed Meals
Canned tuna or chicken
Pasta
Pasta sauce
Peanut butter
Rice/rice packets
Soups
Canned vegetables
Deodorant
Feminine hygiene products
Shampoo
Soap
Toothbrushes
Toothpaste
To donate money through the NMC Foundation, please visit nmc.edu/give.
Current NMC students can find more information about accessing the NMC Food Pantry here.
For more information, or if you'd like to volunteer to help out, please contact Paul Kolak at pkolak@nmc.edu or the Student Life Office at (231) 995-1118.
Thank you for your support of NMC students!