Military & Veteran Services
What being 'military friendly' and a 'best for vets' college means at NMC
Why is NMC ranked third in the nation among community colleges for its service to veterans? It's because we're committed to and settle for nothing less than helping our veterans, active duty personnel, reservists, National Guard and their family members achieve their goals, succeed in college and move onto the next chapter in their lives. We're your new team as you embark on your new mission in life and we recognize the attributes you bring to our campus. Simply stated, we've got your six!
The Military & Veteran Services office is located in the Admissions Office in the Tanis Building (#5 on the Main Campus Map).
​Getting Started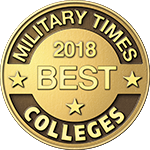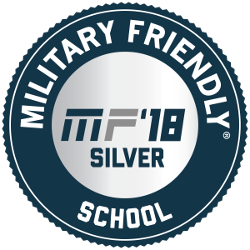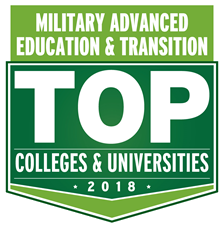 Listed as a military-friendly school and one of the nation's top three community colleges for its service to veterans, NMC prides itself on having many services specifically designed to support your individual needs. We will not only ensure that you have a smooth transition but will make sure that you have the necessary support and resources to accomplish your educational goals. Our office of Military & Veteran Services will also assist you in getting connected to campus and community resources.
Thank you for your interest in NMC, and more importantly, for your service to our country!
V/R,
Scott Herzberg
POC, Military & Veteran Services
Phone: (231) 995-2526
Fax: (231) 995-1339
sherzberg@nmc.edu
Eligibility for DVA educational benefits rests solely with the DVA. You may contact them by calling (888) 442-4551 or visiting the U.S. Department of Veterans Affairs:
​Enrollment Checklist:
Meet with your Military & Veteran Services Point of Contact (POC) - Call Scott Herzberg at (231) 995-2526 or the NMC Admissions Office at 855-FIND-NMC (855-346-3662).
Apply for Admissions to Northwestern Michigan College – Select "Military Application" when applying.
Send your official high school, military, and college transcripts to NMC's Registrar's office
Create your FSA I.D. for the FAFSA (Free Application for Federal Student Aid) – Even if you are fully covered by Military Benefits, this will open up other scholarship opportunities and potential, additional financial assistance
Learn more about your Financial Aid options at studentaid.ed.gov »
New students are required to complete the placement assessment for reading, writing, and math. If you have credits from another institution, speak with your NMC POC.
Sign up for Orientation – Orientation is required for all students, and you will register for classes at this time.

NMC offers orientation session specifically for veterans. If you have any questions and/or are interested in attending a veteran-specific orientation, please contact Scott Herzberg, NMC's POC of Military & Veterans Services, at (231) 995-2526. Veterans who do not wish to attend an orientation specifically for veterans may sign up through NMC's Admissions Office.

Turn in paperwork to our Certifying Official(s):

VA Benefits Eligibility Letter
Copy of your NMC Class Schedule

Remember to check your NMC e-mail – For important financial aid and registration information!
Purchase books and get ready to start classes – Welcome to NMC!
Five NMC veterans describe the transition from military to civilian life and the classroom.
Get Credit for Military Service
While serving, you've also taken military and job-specific courses that are worth college credit. You can also apply credits that you've earned from military courses toward an NMC degree.
These earned credits have helped many service men and women obtain an associate's degree in less time.
GI Bill Updates
Going to school after serving in the military provides opportunities to veterans. But sometimes, it can also bring challenges. Learn more »
Use this calculator to make an early estimate of your total annual cost of attending NMC.
This tool is intended to provide general guidance in planning your educational financing and is not an application for financial aid.
Benefit Information
In the News
NMC Ranked Third-Best Community College In Nation For Veterans
THE TICKER
November 22, 2017
NMC earns Gold-level Veteran-Friendly School status for 2017-18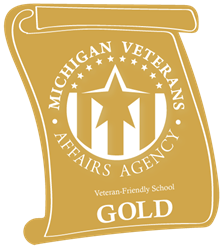 ""The program awards bronze-, silver- or gold-level status to the participating educational institutions for their commitment to providing on-campus, veteran-centric services to student veterans and dependents utilizing a GI Bill and other educational benefits." Read more »
MICHIGAN VETERAN AFFAIRS AGENCY (MVAA)
August, 2017
NMC named a 2017 Military Friendly School
VICTORY MEDIA
What happens to the ones who serve when they come home?
NORTHERN EXPRESS
November 7, 2015
College, state programs prepare veterans for life after military
Scott Herzberg, a member of the consortium's steering committee ... said schools need to continually evaluate programs they offer and assess future areas of employment, "so that when these veterans do land on these campuses ... (we) have the proper support pieces in place." Read more »
CRAIN'S DETROIT BUSINESS
September 13, 2015