NMC Faculty, Staff and Team Excellence award winners announced
TRAVERSE CITY — Northwestern Michigan College has announced the winners of its Faculty, Staff and Team Excellence awards, which are given to NMC employees who have demonstrated a commitment to making a difference in the lives of the college's learners.
The awards were announced during the college's virtual Opening Conference August 17. They are typically handed out during NMC's Commencement and Retirement & Recognition ceremonies, which were canceled this year due to the coronavirus pandemic.
Faculty Excellence Awards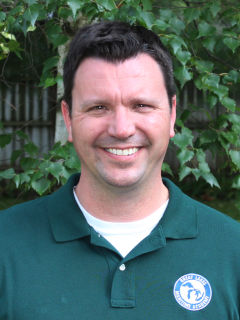 Scott Powell (high-resolution version)Great Lakes Maritime Academy instructor Scott Powell was named the Imogene Wise Faculty Excellence Award winner. Adjunct Aviation/Assistant Chief Flight instructor Frank Jabour is the winner of the Adjunct Faculty Excellence Award.
The winners are chosen by a student selection committee, and the criteria for both awards include teaching excellence, rapport with students, innovation in the classroom and a sense of dedication.
Capt. Scott Powell has been an instructor for over 18 years. Students had this to say about him:
The instructor cares very much about what students think in the classroom, always asking us if the material is understandable, and creates new ways to better the learning experience.
The instructor's thorough explanations and hands-on activities are easy to follow, but still challenge us and I always walk away with an understanding of how this truly applies.
This instructor embodies all the traits of an excellent teacher. He earns our respect without needing to ask for it, is extremely patient, flexible in ability to approach a topic in many different ways to establish complete understanding, and is always up to date with current practice, not only of the industry, but in teaching as well.
Read more about Scott Powell here.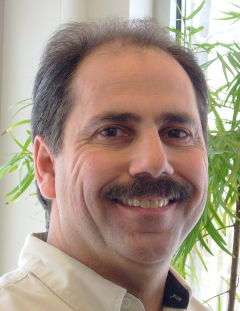 Frank Jabour (high-resolution version)Of Jabour, who has been an instructor for over 21 years, students said:
The instructor treats every student fairly and will always stay after class to help with any questions you have. Kindest teacher I've had, and probably one of the most genuine people I know.
This instructor is very passionate about what is taught and spreads that passion throughout the program. The instructor will take as many different approaches as necessary to make sure that every student in the classroom has the necessary understanding of the material.
This instructor brings the material to life and is able to relate the material to past and present experiences that allows his students to grow and understand its significance. He not only stays current but actively motivates students to stay engaged with the industry.
The Faculty Excellence award was initiated by a contribution from longtime NMC benefactors Harold and Imogene Wise in 1970 and first awarded to a full-time faculty member in 1971. The Adjunct Faculty Excellence Award was created in 1999 as a companion.
Staff and team Excellence Awards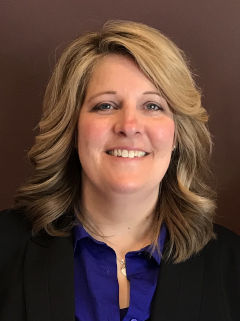 Bobbi Garner (high-resolution version)NMC's Staff and Team Excellence award winners are nominated by their supervisors and colleagues for doing work which inspires others and exhibiting commitment "above and beyond" to the NMC mission, vision, and values.
Bobbi Garner, Office Manager of the Science & Math Academic Area, won this year's Staff Excellence Award. During the spring semester, she worked late into the night and over a weekend to get 70 students rescheduled in classes after an instructor had to cancel classes due to an emergency. Her work helped 23 of those students graduate on time in the spring.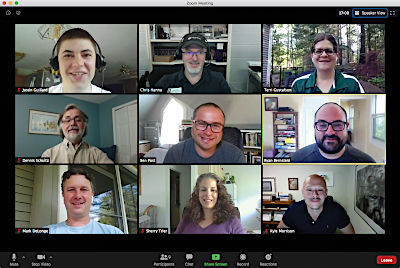 Educational Technologies team (high-resolution version)NMC's Educational Technologies team, who were integral in the transition to virtual learning this past spring, won this year's Team Excellence Award.
The team —Director Terri Gustafson, Ryan Bernstein, Mark DeLonge, Justin Guillard, Chris Hanna, Kyle Morrison, Ben Post, Dennis Schultz and Sherry Trier — held daily Zoom office hours and fielded five times as many help desk tickets this past March as the previous March due to the transition. This summer, they provided a virtual boot camp program for teaching online and hybrid courses to over 90 NMC instructors.
Release date: August 25, 2020
FOR MORE INFORMATION:
Diana Fairbanks
Executive Director, NMC Public Relations, Marketing & Communications
dfairbanks@nmc.edu
(231) 995-1019
NON-DISCRIMINATION POLICY NOTICE
Northwestern Michigan College is committed to a policy of equal opportunity for all persons and does not unlawfully discriminate on the basis of race, color, national origin, religion, disability, genetic information, height, weight, marital status or veteran status in employment, educational programs and activities, and admissions.
nmc.edu/non-discrimination