Adjunct Faculty Excellence Award
About the award
Created in 1999 as a companion to the Imogene Wise Faculty Excellence Award. Chosen by a student selection committee, award criteria includes teaching excellence, rapport with students, innovation in the classroom and a sense of dedication.
Past recipients
2015: Brian Heffner
2014: Julie Puckett
2013: Jim Szczechowski
2012: John Biolchini
2011: Mark Holley
2010: Lisa Blackford
2009: Gary Sanborn
2008: Stephen Lockman
2007: Jason Teichman
2006: Karl Sporck
2005: Peter Baumeler
2004: Ted Reese
2003: Jerry Gates
2002: Jerry Dobek
2001: Regis McCord
2000: Susan Odgers
1999: Gregory LaCross
Faculty Excellence Awards
Adjunct Faculty Excellence Award
2016 Recipient:
Jim Bensley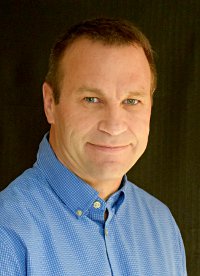 Bensley began his career at NMC in 1983 and has held a variety of positions at the college. He has been teaching since 2010, currently teaches World Cultures and Introduction to Humanities and also serves as director of International Services and Service Learning. In their nominations, students said:
"This instructor has real life experience and a passion for what is taught which makes it more fun and easy to learn."
"This instructor really cares about every individual's education. If there is something in class that you just can't wrap your head around, he will take the extra time to make sure that you understand it."
"He is always coming up with new ways and ideas to better teach us the material. He would use a variety of electronic resources, along with his own firsthand knowledge, and even a range of physical artifacts from replicas and old student projects to historical objects. When we were studying Egypt, he came to class dressed as an Egyptian pharaoh!"