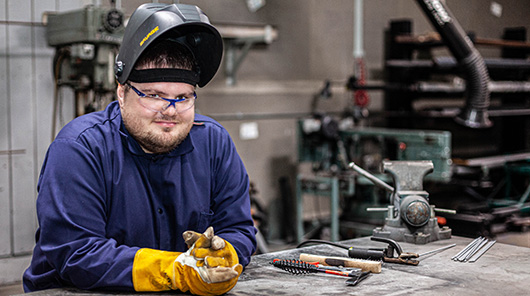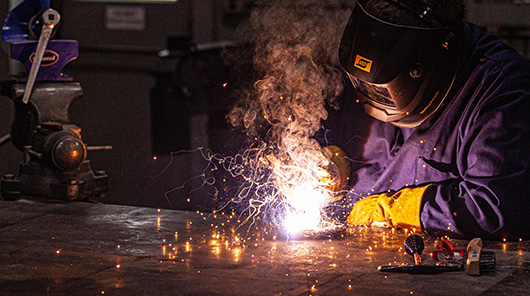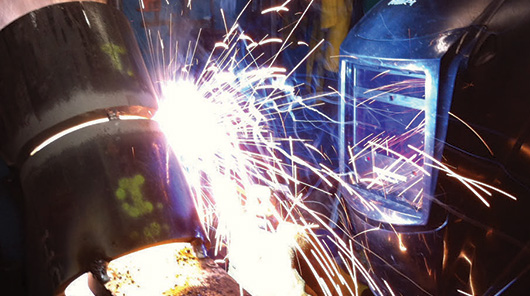 Welding Technology Degrees and Certificates
Welding is one of the foundations upon which our industrial world is built. The ability to form and join metals has been a critical need in our society for thousands of years and, with the rapid pace of technological advancement, is as in demand now as it ever was.
Northwestern Michigan College is proud to offer three paths by which students will gain the competence and skill necessary to embark on a rewarding career in the welding world. Students will develop their skills through lecture and laboratory experiences in Gas Metal Arc Welding, Shielded Metal Arc Welding, Gas Tungsten Arc Welding, Flux Cored Arc Welding, Oxy-Fuel Processes, and Plasma Arc Cutting as well as additional skills that are in high demand for welding professionals. All programs incorporate industry recognized AWS Qualification testing. No prior experience needed.
Job outlook
Demand for welders is increasing in the construction, manufacturing and utilities industries. Despite overall employment declines in manufacturing, the outlook for welders is far stronger than for other occupations within that industry. The basic skills of welding are the same across industries, so welders can easily shift from one industry to another depending on where they are needed most. For example, welders laid off in the auto industry have been able to find work in the booming oil and gas industry, although the shift may require relocating.
Articulation Agreements
Northwest Education Services Career Tech:
Course Sequence Guides
Program Requirements
A series of NMC-hosted job panels featuring a local employer highlighting an in-demand job, an NMC program representative outlining the training available, and a financial services specialist with advice on getting funding. View all of the job panels here.
---
Welding Interns