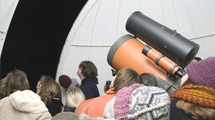 Gaze at Saturn, the Moon and Jupiter at one of our public viewing nights.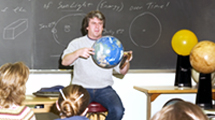 Discover our universe through one of our programs.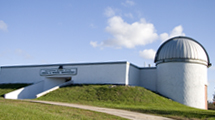 Our facility is named for Joseph H. Rogers.
J. H. Rogers Observatory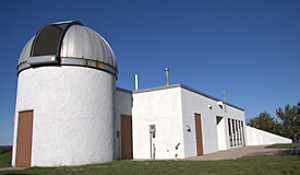 The Joseph H. Rogers Observatory is located at 1753 Birmley Road, a few miles south of NMC's main campus in Traverse City.
It is positioned on a hill 843 feet (257 m) above sea level, at latitude 44°42.4, longitude -85°36.7.
Custom Directions
For custom driving directions to Rogers Observatory from Google, enter your street address, city and state below. (The directions will appear in a new browser window.)
Just for kids... just for fun
Try this astronomy-themed puzzle (PDF), published in a recent Kidsville News, and sponsored by NMC.