Schedule an advisor meeting online: MySuccess
New/Orientation students: Please make sure you're signed up for an online orientation and it is completed before you meet with an advisor.
Need help scheduling? Call us at (231) 995-1040 or email advising@nmc.edu. Schedule an appointment from home using MySuccess »
Unsure of who your advisor is? Check out our Advisor List »
Not yet a student at NMC? Here's the quickest way to get answers to your questions: Email admissions@nmc.edu or call (855) FIND-NMC.
External schools looking for transfer event info? Email transfer@nmc.edu.
Have a quick question or need information? Contact Us!
Please fill out the form below and submit. Our advising team will respond within 3–5 days. Please include your name and contact information if you'd like a response.
You will be redirected to the main Academic & Career Advising Center page after submitting the form.
Dickinson, Lindsey — Director of Advising
Phone: +1 (231) 995-1037
Office: Osterlin Building
Maison, Deb — Advisor - Academic & Career
Phone: +1 (231) 995-1280
Office: Osterlin Building
Nash, Taylor — Advisor - Academic & Career
Phone: +1 (231) 995-1041
Office: Osterlin Building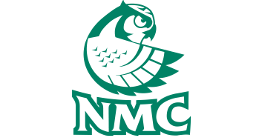 We can help you...
Choose classes
Transfer (Get your "Basics")
Figure out what you want to do
Choose a major
Academic and career advising center
Osterlin Building main level (#3 on the Campus Map)
Phone: (231) 995-1040
Office Hours
Monday–Friday: 8 a.m.–5 p.m.
Can't get here during the day? Evening (Monday–Thursday), phone, and virtual appointments by request!