Have questions about your program or need help scheduling courses? More »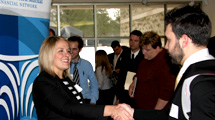 Need help exploring careers or tools for your job search? More »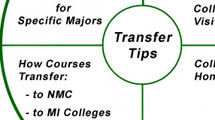 Need help exploring transfer options or understanding how classes transfer to and from other schools? More »
Meet with your advisor
Fall 2014 registration opens March 12–14. Schedule time to meet with your advisor to plan for next semester. Click here to find your advisor. Also check out how to prepare for your advising appointment here.
NMC will host its eighth annual Career & Employment Fair March 6 from 3:30–5:30 p.m. at the Hagerty Conference Center, with nearly 90 employers in attendance. Learn more »
The Advising Center will host the College Transfer Fair on Wednesday, March 19th from 10 a.m. to 2 p.m. in the Welcome Center and Lobby of West Hall. Learn more »
Advising Center
Want to know more about your program requirements or what courses to take? Want to learn more about your transfer options or how NMC courses will meet requirements at a university? Need information about potential careers and questions to consider as you explore them?
The Advising Center can help! The Advising Center staff offers a full complement of advising, transfer and career exploration services for NMC students. Check out our services to learn how we can partner with you.