Have questions about your program or need help scheduling courses?  More »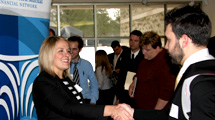 Need help exploring careers or tools for your job search?  More »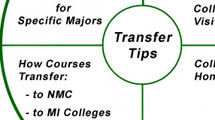 Need help exploring transfer options or understanding how classes transfer to and from other schools?  More »
Advising Center
Want to know more about your program requirements or what courses to take? Want to learn more about your transfer options or how NMC courses will meet requirements at a university? Need information about potential careers and questions to consider as you explore them?
The Advising Center can help! The Advising Center staff offers a full complement of advising, transfer and career exploration services for NMC students. Check out our services to learn how we can partner with you.
Nursing Information Session
Interested in the Nursing Program at NMC? Join us from 4-6 p.m. on Wednesday, September 23 in room LB38 for an information session for current and perspective nursing students. The Director of Nursing Programs will be on hand to present information and answer your questions!
Sign up for the Nursing Info Session here »
Meet With Your Advisor
Registration for the 2016 Spring and Summer semesters will open October 21 – 23 (depending on earned credits). Schedule time to meet with your advisor to plan for next semester.
Michigan Transfer Agreement (MTA)
The Michigan Transfer Agreement (MTA) went into effect Fall 2014 to better assist students in meeting general education requirements when transferring to Michigan four-year schools. Learn more »