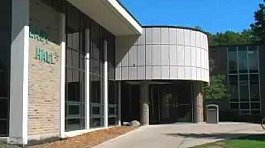 Convenience and all-inclusive fees are just two of the many benefits to living in this residence hall.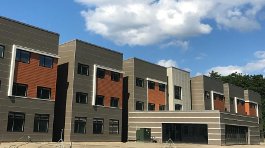 NMC's newest residential community offers quad style living with shared kitchen and living space. *Additional requirements to live here.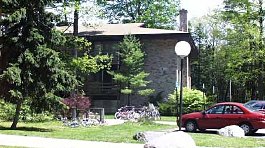 Our apartments are a great option for families or students 21 and older.
Campus Housing
Academic Year 2023/2024 — to begin application, select either North or East Hall above. East Hall is primarily for first-year students.
Check-in for fall semester depends on the building you qualify for:

Thursday, August 24, 2023 — North Hall and first year GLMA Cadets
Friday, August 25, 2023 — East Hall
Everyone is encouraged to show up on the above dates so no Welcome Weekend activities are missed in addition to the mandatory meetings. Please contact the Housing Office if other arrangements need to be made.
Specific time frames will emailed once room numbers have been assigned in early August.

Check-out for fall semester will be no later than December 15, 2023 for those living in East Hall
Check-in for spring semester will be January 14, 2024
Move-out day for spring semester will be no later than May 3, 2024 for everyone.
Spring only housing applications will be available mid October 2023.
Why should you consider living on campus?
Walk to beaches and downtown
Variety of living options
Study rooms & quiet hours
Restaurants & shopping nearby
Fun & fellowship
Academic support
Residence hall rooms can be rented during the summer and are perfect for interns, conference attendees, students and others wanting a convenient and affordable place to stay. Learn more about summer housing here.