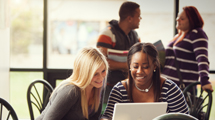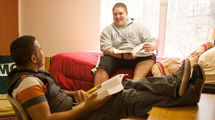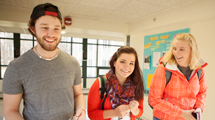 East Hall
Live on campus at Northwestern Michigan College and enjoy these advantages:
Meet people and make friends
All-inclusive fees
Academic support
Social activities
NMC's East Hall provides a bridge to independence by building experiences that support your academic, social and leadership development.
East Hall is more than just a place to sleep. Living in the hall allows you to be closer to campus resources and activities.