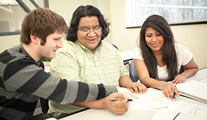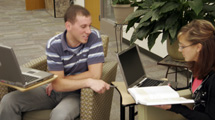 Applying for Admission
How To Apply for Admission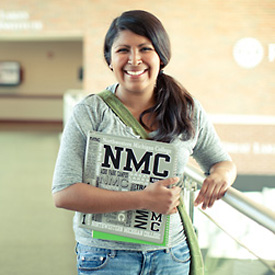 International students are integral members of the Northwestern Michigan College campus community. We are grateful to our international students for bringing a wealth of global and cultural experiences which adds to NMC's already diverse student body and contributes to our overall mission of campus-wide internationalization. NMC has a long history of welcoming international students and we hope you are next!
​Important Application Steps
Fill out the online application »
OR
Download and fill out the paper NMC International Student Application including:

I-20 Student Application
Statement of Finances
Academic Record & Language Training

Gather and mail via post original supporting documents including:

Original bank statements translated to English and showing available funds to cover your first year of educational expenses in the amount of no less than USD $18,697. These:

Must be dated within the last 30 days;
Must be in the name of the person(s) providing your financial support;
Must be in English or accompanied by an official English translation; and
Must be shown in United States Dollars (USD).
Please note that the following documents are NOT acceptable:

Statements verifying employment and salary;
Insurance premiums and policies;
Property or personal assets (automobiles, land, buildings, jewelry, etc.;
Non-liquid assets such as stocks, bonds, equities, retirement accounts;
Income tax returns; or
Attestations or affidavits stating only that a sponsor can meet the expenses.

A photocopy of your passport ID page(s);
Original and official secondary school and/or college transcripts, diplomas, or test scores officially translated to English;
As a speaker of English as a second language you will need to submit official test score results from your TOEFL/IELTS/TOEIC examination; and
USD $25.00 application fee payable via PeerTransfer

Submit all materials by the required deadline:

For fall semester (August to December) admission, submit all application materials on or before July 1.
For spring semester (January to May) admission, submit all application materials on or before November 1.
We recommend you retain a copy of all your application materials for your visa interview.

If you will be applying to live on campus in our Residence Halls or Campus Apartments, be sure to complete all necessary application forms as early as possible to guarantee placement. Visit the Housing section of our website to learn more and to apply.
Where to Submit Application Materials
All application materials and supporting documents should be sent directly to the International Office at NMC via priority post:
International Office
1701 E. Front Street
Traverse City, MI 49686 USA
For more information about sending and receiving application materials please see the Sending & Receiving Documents page. All questions regarding the international student application can be directed to Mrs. Lindsey Dickinson (+1-231-995-1082 or ldickinson@nmc.edu).