Teaching and Learning
This page serves as a hub for the library's services supporting faculty instruction and pedagogy.
Contact Your Library Liaison
Each academic department or program at NMC has a library liaison for their subject area. This is your go-to contact for help navigating the library's services for faculty.
Information Literacy Curriculum
Discover how NMC's instruction librarians work with faculty to empower students as savvy navigators, critical audiences, and confident creators of information across a variety of formats and contexts.
Find Teaching Materials & MEDIA
Looking to switch to open access course materials or identify supplemental articles and multimedia content to enhance your curriculum?
Library Research Guides (Libguides)
Browse librarian-curated research guides with resources and tools tailored to each academic discipline. These can be embedded in your Moodle course shell by request for easy student access.
Citation Help
View guides to the major citation styles (APA, MLA, Chicago) and access NoodleTools citation manager.
Open Educational Resources @ NMC
NMC faculty have saved students over $1.7 million since 2015 by switching to open access and low-cost course materials.
Guidance On Copyright And Fair Use
Copyright can be confusing. While we're not lawyers, and so cannot offer legal advice, we can offer guidance and resources to help you make sound decisions when it comes to fair use of intellectual property.
Instructional Services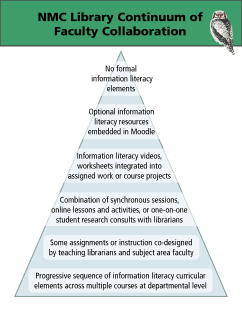 ---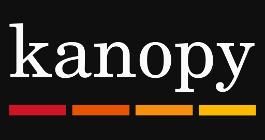 NMC Library works with faculty to license video content to support course curriculum. Find details on account setup and browsing.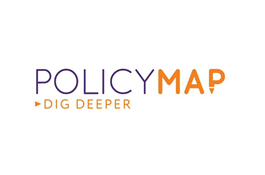 PolicyMap is a visualization tool for the exploration of geographic data. It is designed to support insightful analysis and policymaking on a range of socioeconomic issues, and is an excellent tool for honing students' data literacy skills. For more information, check out the PolicyMap support hub.
---
Research Guides by Subject