Collections and Services
Textbooks On Reserve
Find textbooks and other assigned materials for your courses. Textbooks are available for in-library use or 7-day checkout, depending on availability. Check our circulation policies for complete details regarding equipment loan periods, renewals and fines.
Equipment Available For Loan
The library has the following equipment available for loan or in-library use:
Equipment Checkouts

| ITEM | LOAN PERIOD |
| --- | --- |
| Chromebook | current semester |
| WiFi Hotspot | current semester |
| Webcam | 3 weeks |
| Cables (HDMI, Ethernet) | 3 weeks |
| | |
| | |
| Calculator | 4 hours |
| Portable Charging Station | 4 hours |
Check our circulation policies for complete details regarding equipment loan periods, renewals and fines.
'Library of Things' Collection
One of our newest collections, our 'Library of Things' is an experiment in embracing a broader notion of the kinds of resources libraries can steward for their communities. It includes items chosen to support the college's academic programs, such as an amplified stethoscope, EKG calipers, and a portable audio recorder. But it also includes many fun- and hobby-oriented materials and tools as well: board games, lawn games, knitting needles, musical instruments, and even a sewing machine.
Books, Ebooks & Audiobooks
The library maintains a collection of tens of thousands of books, ebooks and audiobooks across all subject areas taught at NMC. Explore the collection using our online catalog. To browse audiobooks and leisure-oriented ebook offerings, set up your Libby by OverDrive account.
Read & Relax
Our leisure collection provides what you want to read now: current, popular fiction and nonfiction, as well as young adult and graphic novels. Want to request a book that's not already in the collection? Suggest a purchase.
Streaming Video
The library subscribes to a streaming video service on behalf of NMC students, faculty and staff. Kanopy primarily includes documentaries and feature films. First time? Follow these instructions to set up your Kanopy account.
Newspapers & Magazines
The library has approximately seventy magazines and newspapers in print; the bulk of our periodical collection is searchable online. Print newspapers are available for in-library use; magazines can be checked out for 3 weeks.
Online access to commonly requested papers:
Search a title list of all magazines, journals and newspapers in our collection.
PolicyMap
PolicyMap is a data visualization tool that allows for geographic exploration of data on a wide range of indicators: geographic, economic, housing, health, quality of life, and more. This is an invaluable tool for building data literacy skills and sharpening student insights across the curriculum. Interested in learning more? Check out the PolicyMap support hub or ask an NMC librarian.
NMC Archives
Access yearbooks, photos, course catalogs, and other important records documenting the history of NMC, from its founding in 1951 to the present.
Dennos Museum Center Online Collections
Explore a searchable database system providing online access to the Dennos Museum Center's permanent collection. Nearly 30% of the museum's holdings are currently viewable online, with access to the entire collection slated for 2023.
Government Documents
The NMC Library has been a designated Federal Depository Library since 1964. Our Government Documents Research Guide will lead you through the vast array of helpful government publications, including sources on the web and in our local collection.
Request Materials
Not finding what you're looking for in our collection? Interlibrary loan (MeLCat) and other options are available to request books, articles and media.
Research Guides by Subject
---
Digital Media Platforms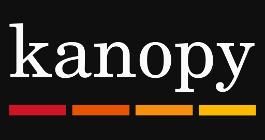 Kanopy is an online film collection you have access to through NMC Library. Follow these instructions to set up your Kanopy account.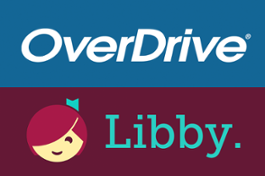 Libby by OverDrive is an app you can use to access our collection of audiobooks and ebooks on a range of personal devices. Follow these instructions to download Libby and set up your account.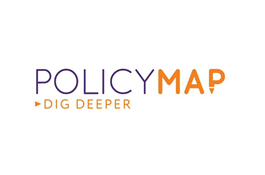 PolicyMap is a visualization tool for the exploration of geographic data. It is designed to support insightful analysis and policymaking on a range of socioeconomic issues. For more information, check out the PolicyMap support hub.