Art / Fine Arts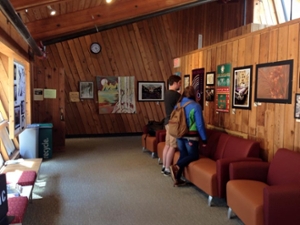 Fine Arts courses at Northwestern Michigan College are designed for students who plan to transfer to a four-year college or university for a Bachelor's or Master's in Fine Arts (BFA or MFA). Careers for students specializing in Fine Arts with a bachelor's or master's degree include education, museum/gallery management, or self-employment as an artist.
Students specializing in Fine Arts while completing an Associate in Science and Arts degree at NMC will pursue a program of study that includes Drawing, Design (2-D and 3-D Design), Life Drawing and Art History and may be able to specialize in one or more of the following areas: painting, watercolor painting, pottery, photography, and computer graphics. Students are urged to discuss course selection early with transfer schools since portfolio requirements for admission vary.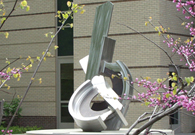 "NMC provided a great foundation for my career in the visual arts. Classes in 2-D and 3-D design, drawing, painting, and ceramics all laid the groundwork for a future concentration in the mixed-media sculpture that is now the backbone of my professional work."

Sally Rogers
1981 NMC Alumni, Fine Arts Department