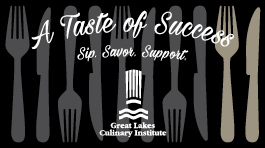 Thank you for joining us on April 29 for a to-go world cuisine tour.  More »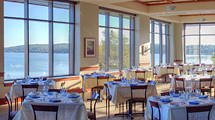 This 90-seat restaurant serves as a working laboratory for culinary students.  More »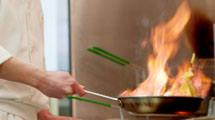 Sign up for the culinary newsletter to be notified of upcoming events.  More »
Great Lakes Culinary Institute - Culinary Degrees and Certificates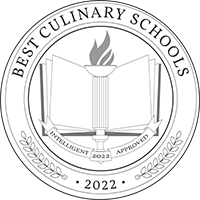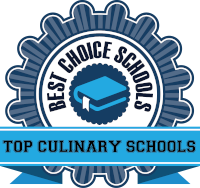 If your favorite channel is the Food Network and your creativity comes alive in the kitchen, consider a career in the rapidly growing food service industry. At NMC's Great Lakes Culinary Institute, where students "learn by doing," you'll receive training that will give you the competitive advantage in this field.
The Culinary Arts Program prepares you for entry-level chef and kitchen management positions. Consideration is given to the science and techniques associated with the selection, preparation and serving of foods to large and small groups.
The Great Lakes Culinary Institute's facility is located on NMC's Great Lakes Campus. It is comprised of five culinary labs including a bakery, introductory and food skills kitchen, an advanced cooking kitchen, a garde manger kitchen, and Lobdell's, a 90-seat teaching restaurant. Upon graduation you will have gained a well-rounded classic culinary foundation and an understanding of vital skills modern chefs use on a daily basis both in the kitchen and community.
COMING FALL 2022: Two new culinary certificates. The Culinary Arts Level I Certificate meets the needs of students who want enough skills to get into the industry while incurring minimal costs. The Baking & Pastry Level II Certificate offers basic and advanced training for new students and current workforce professionals who want to enhance specific skills. For more information, contact Admissions Specialist Kerry Fulcher at (231) 995-1196 or kfulcher@nmc.edu.
Articulation Agreements
Course Sequence Guides
Program Requirements
Café Lobdell's
Café Lobdell's opens for the fifth consecutive summer from June 21—July 28. Culinary students make and serve coffee and pastries for dine-in or takeout for their capstone Baking Certificate program course. Cafe Lobdell's is located in Lobdell's Teaching Restaurant on the second level of the Great Lakes campus and is open to the public Tuesdays, Wednesdays and Thursdays from 7:30—11:30 a.m.
---
The Chef Essentials
Have everything you need for your culinary classes? Visit the online bookstore for your chef essentials.
---
Can't Wait For The Next Culinary Event?
Sign up here for the culinary newsletter to be notified of upcoming events.
---
In the news
When Maritime Met Culinary: Inside NMC's One-Of-A-Kind Partnership
THE TICKER
February 13, 2022
Two new culinary certificates to be offered Fall 2022
NMC NEWS RELEASE
January 14, 2022
Great Lakes Culinary Institute named best in Midwest
NMC NEWS RELEASE
October 19, 2021
From Nursing To The Arts To Culinary Classes, NMC Gets Creative During Pandemic
THE TICKER
April 14, 2020
Four Foods Finds at Lobdell's: A Teaching Restaurant
9&10 NEWS
January 28, 2020
New Group Of Community Leaders Take Over High-Profile Orgs
THE TICKER
June 14, 2019
MTM On The Road: Great Lakes Culinary Institute in Traverse City
9&10 NEWS
April 17, 2019
Unique Paths of Great Lakes Culinary Institute Grads (and Its Former Leader)
Life After GLCI and Traverse City
NORTHERN EXPRESS
February 23, 2019
Culinary institute, chef grads celebrate retiring director's legacy
Fred, Food and Friends
THE TICKER
December 15, 2018
Cafe Lobdell's To Open This Summer
THE TICKER
June 8, 2019
MTM On The Road: Great Lakes Culinary Institute in Traverse City
9 & 10 NEWS
April 17, 2019
Final Service: Culinary Institute Director Fred Laughlin Retiring After 27 Years
THE TICKER
November 9, 2018
NMC's Great Lakes Culinary Institute named among best culinary schools in country
UP NORTH LIVE
August 20, 2018
From teaching restaurant to Bakery Cafe
Lobdell's transforms itself for summer
RECORD-EAGLE
July 2, 2018
Your Award-Winning Culinary School
THE TICKER
September 2, 2016