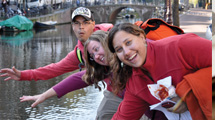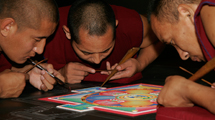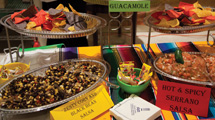 NMC Global Endorsement
What is it?
A voluntary, official endorsement attached to the NMC study transcript certifying a student has gone beyond normal expectations to analyze, interact and develop a global awareness and understanding which will insure future success in an increasingly interconnected world.
To obtain the endorsement, students accumulate a minimum of 100 points earned through academic and experiential learning, activities and event participation, and prepare a final capstone presentation.
Examples of activities
Why it's important
The Global Endorsement provides a springboard to success in industry, commerce and further education. Employers around the world value and hire employees who understand different cultural contexts and viewpoints. Employees with these skills bring in new clients, are able to think on their feet and are able to work with diverse teams.
Students who have completed similar programs feel confident in facing new challenges after college. They feel more prepared, mature and responsible to embrace the rigorous demands of the workplace.
Students who pursue a bachelor's degree are often asked to supply answers to essay questions dealing with intellectual curiosity or unique activities in which they participated. Drawing upon global endorsement experiences like studying abroad is a way to prove compatibility.
Global Endorsement Information
Contact Us:
Jim Bensley
Director of International Services and Service Learning
(231) 995-2527
jbensley@nmc.edu
Marina Call
(231) 995-2528
mcall@nmc.edu
---
"We need to create opportunities so that a student can acquire skills, have experiences, and truly examine and understand the values that other [cultures] have and how they interact with the values we have. We have a responsibility to make certain our learners are prepared for success in a global economy."
TIM NELSON,
NMC President, 2001–2019
"Getting ahead in today's workplaces isn't just about getting good grades or test scores in school, which are important. It's also about having real experience with the world beyond your borders — experience with languages, cultures and societies very different from your own."
MICHELLE OBAMA,
First Lady of the United States, 2009–2017