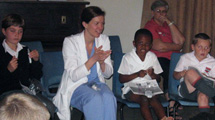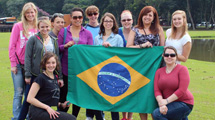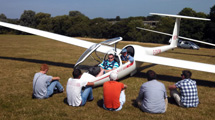 Study Abroad
NMC was ranked No. 12 in 2015 among community colleges nationally for short-term study abroad opportunities by the Institute of International Education, up from No. 16 in 2014. NMC was the only community college in Michigan to make the top 20 either year, and among the smallest in terms of enrollment.
As part of NMC's Global Awareness initiative, we offer opportunities in the following areas for short-term (less than three week) opportunities abroad. Each of these has different criteria and may be associated with different programs.
2019 Experiences:
South Africa: Biology and Photography – led by Greg LaCross, May 5–20, 2019
Spain: Business and Spanish – Led by Jane Zlojutro, May 12–24, 2019
India: Philosophy-Religions – Led by Sarah Montgomery-Richards, May 12–26, 2019
Brazil: Humanities – Led by Jim Bensley, March 22–April 1, 2019
Italy: Culinary Arts – Led by Joel Papcun, May 7–17, 2019
Indonesia: Marine Technology and Freshwater Studies – Led by Ed Bailey, May 18–June 2, 2019
Cuba: Art – Led by Caroline Shaefer-Hills, March 23–28, 2019
Funding for opportunities can be accessed in a number of ways. The Global Opportunities Fund Scholarship is a scholarship available to NMC students and faculty.
View, fill out and print the student application PDF form here »
Global events
The Office of International Services and Service Learning hopes to continue to expand intercultural connections for students enrolled on our campuses. To this end we are partnering with a variety of programs to arrange presentations, experiences and events that have a global focus. The following links are excellent sources for scheduled opportunities:

Want a way to stand out from the crowd when it's time to look for a job?
Consider a study abroad trip. Students who study abroad find a job twice as fast as those who don't and earn $7,000 more, according to 2012 studies.