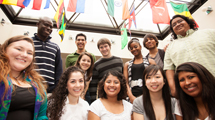 Creating opportunities to create a broader understanding of the world in which we live.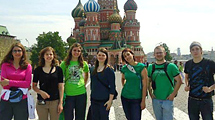 An official endorsement certifying a student has developed a global awareness.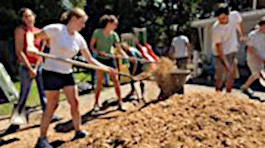 Provide a community context to education through personal experiences that enrich learning and reinforce academics.
International Services and Service Learning
International Services and Service Learning (formerly Outreach Services) will prepare and support opportunities for academic growth, skill enrichment and international awareness through the integration of program creation, academic support, collaborative partnerships, and the exchange of ideas which allow our learners (military, high school, current students, faculty and staff) to achieve and enhance their success.
Partnerships
NMC has developed partnerships with the following international organizations. These associations allow NMC to participate in the following cross cultural experiences: Faculty exchange, internships and study abroad. The list of partners will be updated as further developments are finalized and agreements are defined.
Fulbright U.S. Scholar Program
Thinking about your future? Think about Fulbright.
At a time when we face global challenges, international engagement is more important than ever. The Fulbright U.S. Scholar Program offers opportunities for scholars in all disciplines to advance their research and teaching interests, promote mutual understanding, and collaborate with scholars abroad. We have opportunities to match your goals and availability. There are over 450 awards in more than 125 countries, and many are open to all disciplines. The complete list of opportunities can be found in the Catalog of Awards. Opportunities range from 2 to 12 months in length and include flexible options for multiple shorter visits to many host countries. Additionally, some awards provide dependent support for scholars wishing to bring family members. U.S. citizenship is required.

For more information, visit cies.org, contact us at scholars@iie.org, or email Barcley Owens, NMC Fulbright Scholar Liaison at bowens@nmc.edu.