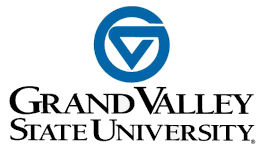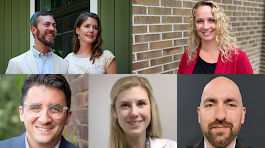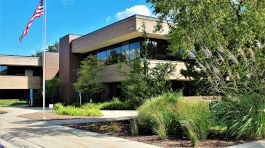 NMC University Center celebrates 25 years
---
The PA is in — Benzonia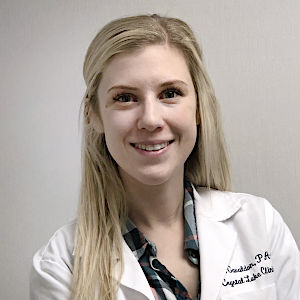 Lara Gavaldon graduated from NMC in 2016 and went on to earn both a bachelor's degree from Grand Valley State University at the University Center in 2017 and a master's of physician assistant studies in 2019. She's now a family medicine physician assistant at Crystal Lake Clinic in Benzonia.
"My UC degree allowed me to complete my education and secure my dream job in the community that I grew up in," says Gavaldon, 27, an animal lover who lives with her cats Bowser and Sunny and golden retriever puppy Iggy in Traverse City.
---
Four GVSU degrees for Kingsley principal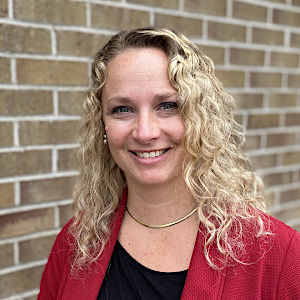 Kristin Goethals graduated from NMC in 2001 and went on to earn four degrees from Grand Valley at the UC: Bachelor of Science in education (2003), master's in early childhood education (2009), master's in education administration (2015), educational specialist in leadership (expected 2021).
"Pursuing my degrees through the university center has allowed me to be with my family and not have to commute.The flexible option created the ability to have a family and a career too," said Goethals, 39, who is the principal at Kingsley Elementary School and a mother of five.
---
Less financial stress post-graduation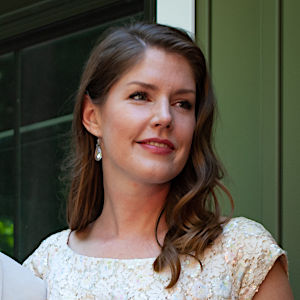 Lindsey Muller chose NMC as an affordable and more personal college experience, and went on to the UC for the same reasons. She graduated from NMC in 2004 and earned her bachelor's from Grand Valley in 2007. She then earned a master's degree from The George Washington University in 2020, and now works as a senior organizational development consultant with Indiana University Health in Indianapolis.
"My UC degree opened up opportunities for meaningful and fulfilling work, and the lower tuition translated to less financial stress post-graduation," says Muller, 37, who enjoys unwinding with Korean-style karaoke.


---
A unique integrative Studies degree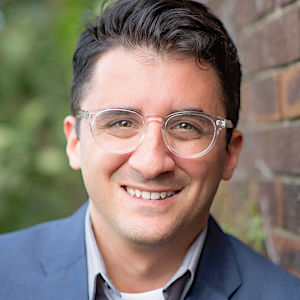 John Parker - Der Boghossian crafted his own program of study when he earned his bachelor's degree in Integrative Studies from Grand Valley.
"My incomparable advisor Gilda Povolo helped me create such a unique degree that no one else in my field can say they had the same rigorous education as me," said Parker-Der Boghossian, 39.
Originally from Cedar, he is now Chief Diversity Officer at Normandale Community College in Bloomington, Minn. In his spare time, Parker-Der Boghossian founded the Queer Armenian Library. It's the world's first digital resource showcasing novels, nonfiction, poetry, film, television, and music by and about queer Armenians (queerarmenianlibrary.com).
---
"I love the University Center."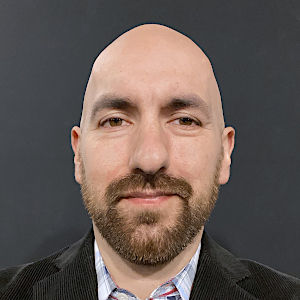 Following his graduation from NMC, Mark Wilson earned not one, but two degrees from NMC University Center partners, a bachelor's degree inIntegrative Studies from Grand Valley State University in 2014, and a master's in Public Administration from Central Michigan in 2016. He's Tribal Council vice-chair for the Grand Traverse Band of Ottawa and Chippewa Indians.
"My degrees helped me recognize transferrable skills and realize interconnections in life and business. It gave me the confidence to network and build positive relationships," says Wilson, 41.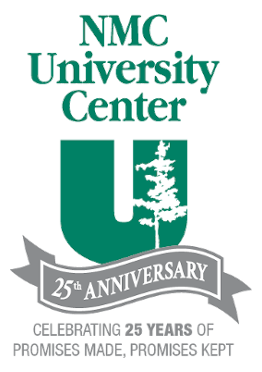 Check out the programs that Ferris State University offers through NMC's University Center. Learn more »