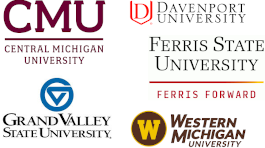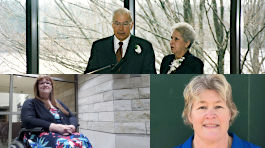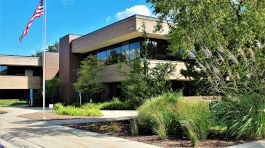 NMC University Center celebrates 25 years
---
UC extends NMC's lifelong learning mission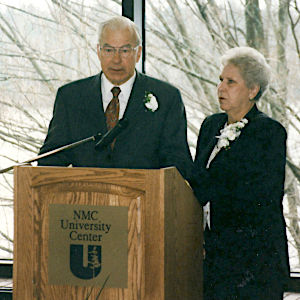 Art and Mary Schmuckal surprised their entire family— four children, grandchildren and extended family — with the news that they would be the building's namesakes at the dedication ceremony, daughter Barbara Benson recalled.
"It really isn't about the name of a building, but what happens inside," said Benson, a member of the NMC Foundation Board. She added that the donation that led to the naming of the UC building was consistent with her parents' "pay it forward" philosophy. "We have the plaque that they were given by NMC hanging on a wall in the family office as a tribute to all they did to help make lives better for future generations."
---
"Always thinking about what will really help the student"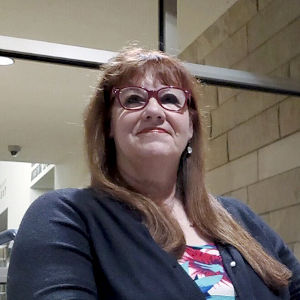 Social sciences instructor Susan Odgers has taught at NMC and UC partners Grand Valley State University and Ferris State University. In a time that predated online degrees, the UC offered was revolutionary for NMC students, she said.
"Our NMC students could envision an affordable, accessible way to complete their undergraduate degrees and look at possible graduate programs, all without leaving northern Michigan. I have a student who blazed through all of the opportunities—dual enrolled high school at NMC, then GVSU. Had a bachelor's before 20! And, no debt."
The collaboration between the UC partners — more than a dozen at one time — kept the best interests of students front and center, said Odgers.
"All of us working together as UC partners shared resources and found classes for students whether they were in our program or not. We were always thinking about what will really help the student?"
---
Historic preservation from EMU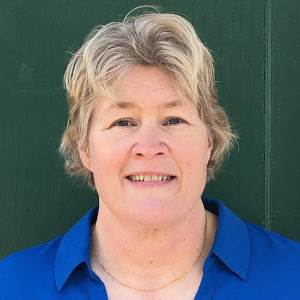 Stef Staley earned a Master of Science degree in historic preservation from Eastern Michigan University at the UC in 2009, while serving as the executive director of the Grand Traverse Lighthouse Museum in Northport.
"This degree has been invaluable to me working with an historic lighthouse site. It taught me to document and analyze every aspect of the historic site, and work to continue to preserve it for future generations," said Staley, 53, who's also located a shipwreck in Northport Bay.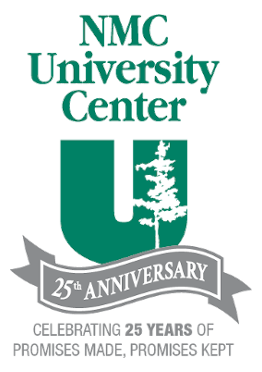 Complete your bachelor's or advanced degree at the University Center. Learn more »