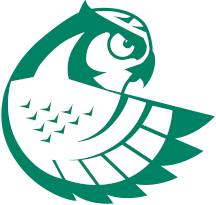 New Student
Orientation & Registration
Let's Get Started!
NOTE: Due to COVID-19 safety protocols, New Student Orientation will be offered virtually for the Spring and Summer 2021 semesters. Admitted students will be notified when orientation can be completed, with instructions on their next steps.
Who needs to attend orientation?
All students new to NMC are required to attend orientation. During orientation you will learn about NMC, financial aid options and meet with an academic advisor to schedule classes.
What to do before orientation & registration
Complete this Pre-Orientation and Registration list:
Apply For Financial Aid

Complete Placement Testing

Placement at NMC refers to the math and English courses that are the best fit for you to begin your academic plan. We can determine your placement by considering your high school GPA, SAT, ACT or GED test scores, previous college courses and college credit, or the Accuplacer placement exam. Learn more about placement testing here »

Send Advanced Placement Credit scores to NMC

If you have AP scores, call Advanced Placement at (888) 225-5427 to have them reported to NMC. AP scores are not included in high school transcripts.

Send official transcripts to NMC

Have credits from other colleges or universities? If yes, official transcripts must be sent from each school to:
Admissions Office
Northwestern Michigan College
1701 E. Front St.
Traverse City, MI 49686

Learn about payment deadlines

Contact Admissions
take a closer look
Our viewbook provides an overview of everything NMC has to offer. View »