Check out the list of student groups and find one (or more!) that's right for you. More »
There's always something happening. Check the calendar often. More »
Got a great idea? We'll help you start your own student group. More »
Nominate an instructor who has made a real difference in your educational journey by filling out this form »
WIN HUGE PRIZES!
Want to win a $100 gift card to the bookstore or a $50 gas card to Speedway? Pick up a "Success at College Stamp" card in one of the following locations: Admissions, Advising, Writing & Reading Center, Tutoring, The Math Center, Dennos Museum, Student Life Office, Health Services, Student Success Center, or the Library. 
To be eligible to win just complete the 4 required tasks and 8 of the Electives. For questions, swing by the Student Life Office or call 231-995-1118.
spring Semester 2014 Student Life Events
Vagina Monologues- Feb. 22, 7 pm
Dirtfest- April 12
my nmc story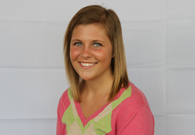 "The student life and its many organizations provide chances to get involved, even at a community college the many events and outings allow social involvement that helps promote lasting relationships."
JAMIE BOTT
Student Life
Services Offered in the Student Life Office
(located on the lower level of West Hall, next to the bookstore)
Free Events and Activities for students and community members
Personal Counseling
Assistance with creating new student groups
Supporting current student group needs
Come to our office and hangout! The door is always open!
Enhance your learning experience at NMC by getting involved in our student organizations. Student organizations play an important role in your education and in your personal development.
Experiences in organizations build skills that'll last you a lifetime.
We've got plenty to choose from! Don't see what you're looking for? No problem – we'll help you start a new group!
Quick Links
Student Government Funding Proposal form »
This flash mob was a Student Life organized event in conjunction with the first ever worldwide movement to end violence towards women.
Get involved, change the world!