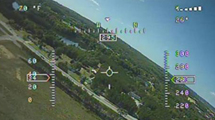 GI Billl and Veteran Benefits
We are approved to accept Veteran Benefits, including the Post-9/11 GI Bill so that you can earn a college degree while attaining FAA licenses and ratings.
Veterans from all services make up a portion of our staff and student body.
We have VA Benefits advisors on campus to help guide you through the process of using your VA benefits.
Get Started

NMC welcomes veteran students and can assist you in using the VA benefits you have earned. Eligibility for veteran benefits is determined by the Department of Veterans Affairs (www.va.gov). You will start with your VA Certificate of Eligibility. Present or send that to the NMC VA Benefits Office to begin the process for obtaining your VA benefits at NMC. They can be contacted at veterans@nmc.edu or (231) 995-1057.
Housing Allowance
In 2011, full-time students at NMC were receiving $1,026 per month.
VA Benefits cover flight fees
Depending upon your specific benefit and how long you served, flight fees may be covered up to 100% up to the FAA minimums for all ratings as long as you are enrolled in an approved training program and have an honorable discharge. For Michigan, students can receive up to $19,600 per semester in potential education/training benefits. According to the VA's GI Bill website:
"Veterans who have served at least 90 days of active duty service after September 10, 2001 and received an honorable discharge will qualify for the Post-9/11 GI Bill. To qualify for the full benefit a veteran must have served at least 3 years of active duty after September 10, 2001."
For those who served on active duty after 9/10/2001, the following chart applies:
| | |
| --- | --- |
| Member Serves | Percentage of Maximum Benefit Payable |
| At least 36 months | 100% |
| At least 30 continuous days on active duty and must be discharged due to service-connected disability | 100% |
| At least 30 months, but less than 36 months | 90% |
| At least 24 months, but less than 30 months | 80% |
| At least 18 months, but less than 24 months | 70% |
| At least 12 months, but less than 18 months | 60% |
| At least 6 months, but less than 12 months | 50% |
| At least 90 days, but less than 6 months | 40% |
VA Benefit Programs Accepted
We accept VA benefits other than the Post-9/11 GI Bill, too. For more information, click here »