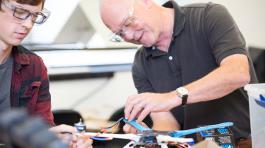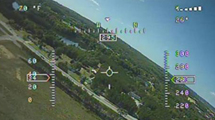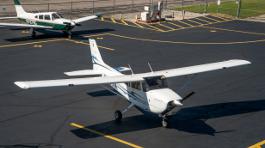 GI Bill® and Veteran Benefits
We are approved to accept Veteran Benefits, including the Post-9/11 GI Bill® so that you can earn a college degree while attaining FAA licenses and ratings.
Veterans from all services make up a portion of our staff and student body.
For assistance with your VA Education Benefits, contact Julie Hansen, School Certifying Official at (231)995-1057 or email jhansen@nmc.edu.
Get Started

NMC welcomes veteran students and can assist you in using the VA benefits you have earned. Eligibility for veteran benefits is determined by the Department of Veterans Affairs. You may contact them by calling (888) 442-4551 or visiting the U.S. Department of Veterans Affairs: APPLY FO VA EDUCATION BENEFITS (WWW.VA.GOV). Once your VA Education Benefits application is processed and your eligibility is determined, email your Certificate of Eligibility to jhansen@nmc.edu.
Housing Allowance
Housing Allowance Information is available at the VA Benefits website.
VA Benefits cover flight fees
Please visit the VA Flight Training website for additional information. 
VA Benefit Programs Accepted
We accept VA benefits other than the Post-9/11 GI Bill®, too. Find more information here »
​Application Process - VA Students
To help ensure student success, all students must apply to and be admitted into the NMC Aviation Program, separate and in addition to being admitted into NMC as a general student. The application and instructions for completing it are below. Acceptance into the NMC Aviation Program is through a competitive admissions process. Please see the Competitive Points Rubric for additional details.
Note: All applicants MUST contact the Aviation Admissions Specialist, at (231) 995-2911 or aviation@nmc.edu.
GI Bill® is a registered trademark of the U.S. Department of Veterans Affairs (VA). More information about education benefits offered by VA is available at the official U.S. government Web site at benefits.va.gov/gibill.