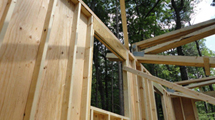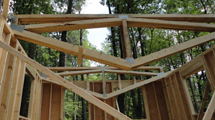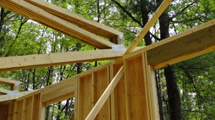 Construction Technology - Carpentry Technology
Demand for skilled carpenters is expected to rise by more than 18 percent in northern Michigan during the next decade.
NMC's carpentry technology certificate allow those already working in the fields to advance their skills. The curriculum is also appropriate for those without previous experience.
Who should consider a career in carpentry technology?
People who like working with their hands
People who like solving problems
People who like working outdoors
People who enjoy working independently or are interested in starting their own business
Career opportunities
Owner
Trainer
Commercial contracting
Residential contracting
Articulation Agreements
Model Schedules
Program Outcomes
Construction
Renewable Energy
"The more education people have, the more worthwhile they are, first and foremost to themselves, and then to their employer."
DENNIS FEDORINCHIK
Owner, Hallmark Construction