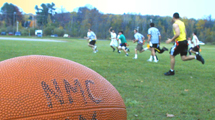 Intramural Sports at NMC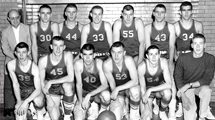 Take a look back at one of NMC's first intramural teams.  More »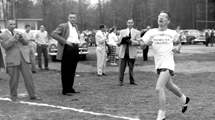 Contact Intramural Sports.  More »
Recreation and Intramural Sports
Mission
It is the mission of the Intramural Sports Staff to provide each participant with an enjoyable and positive intramural experience in an organized and competitive environment.
News
Due to recent staffing levels, Open Recreation hours/days and times will change.  Currently:
Open recreation volleyball in the NMC Gym is held Mondays, 6-8 pm for Fall 2017.  It switches to 8--10 pm Winter/Spring term.
Open recreation basketball in the NMC Gym will be held  Monday & Wednesday, noon–2 p.m., and Tuesday & Thursday nights, 8–10 p.m, starting Monday Oct 2, 2017.
We expect to offer Intramural Volleyball, approximately October 23 or 30th.
At this time for any questions contact Steve Dixon at the NMC Fitness Center, 995-1379. 
Schedules
Rules